Main — Business — Increase of agricultural machinery sales in Ukraine: +19% for a German company
Business
Increase of agricultural machinery sales in Ukraine: +19% for a German company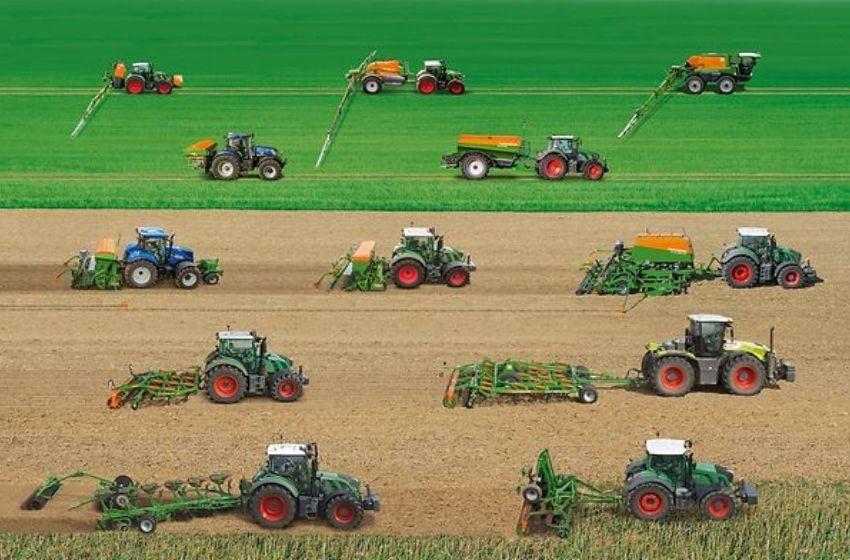 ---
Sales of agricultural machinery Amazone in Ukraine last year in units increased 19% compared to 2019, despite the general drop in the market of agricultural machinery by almost 15%.
---
In 2020, in terms of the number of sold seed drills Amazone Group climbed among importers from the fourth place in 2019 to second place in 2020, having sold 58 units. In the segment of fertilizer spreaders and high-tech sprayers, Amazone maintains a stable leadership in Ukraine.
Despite a significant overall drop in the seed drills market by about 40%, we managed to increase sales of Amazone seed drills by almost 30% compared to 2019. One of the positive factors was the growth in demand for no-till, strip-till technologies in Ukraine, which is associated with climatic challenges that agricultural producers faced last year.

Dmytro Davydenko, General Director of Amazone-Ukraine
As Davydenko said, this year, taking into account climate changes and a revision of the approach to organizing agricultural production processes, the company intends to continue to offer farmers Amazone technologies, which can significantly improve soil performance and reduce the costs of enterprises for fertilizers and plant protection products.
The press service of the company also reported that in 2020, the turnover of the Amazone group in the world increased 15% compared with 2019, to EUR 537 million, which made it possible to achieve the highest profit in the entire 138-year history of the enterprise, despite the crisis caused by the coronavirus pandemic.
The company has been operating in Ukraine since 1998.
---
The family company AMAZONEN-WERKE H. DREYER SE & Co. KG is headquartered in Hasbergen-Gast and specialises in the manufacture of agricultural machinery: tillage implements, seeders, fertilizer spreaders and crop protection implements. The company has nine production sites in Germany, France, Russia and Hungary with a total of about 1,900 employees.
More than 80% of its products are exported. Amazone is the leader in the markets of Germany, Denmark, Belgium, Russia and Austria, and a high level of turnover was again recorded in France, Ukraine, Poland and the UK in 2020. This year it expects at least to keep sales at the level of the previous year.
---