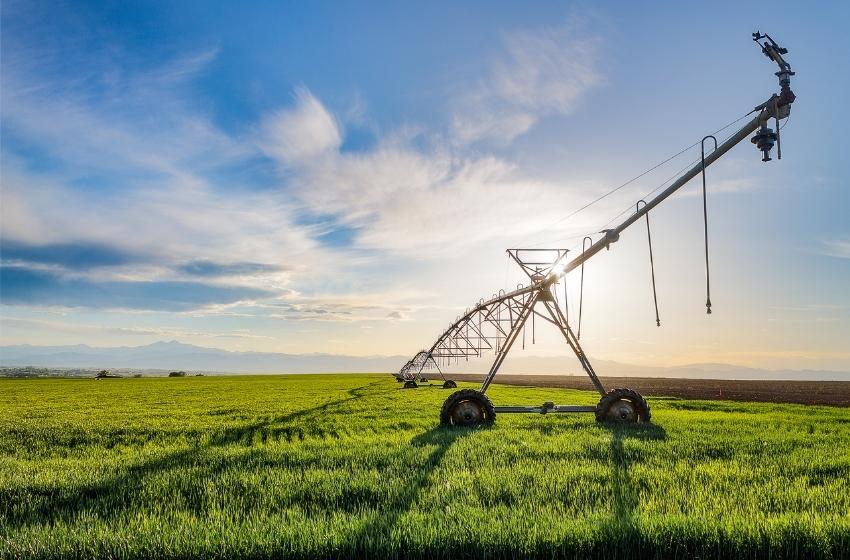 ---
Denys Shmyhal: In 2021 we plan to start construction of irrigation systems designed to protect farmers from inclement weather conditions.
---
The Cabinet of Ministers of Ukraine at its regular sitting on September 2 adopted decisions intended to develop the domestic agro-industrial complex.
The PM stated that the Government is beginning to unify the regulatory framework for environmentally friendly irrigation, watering and drainage.
Our farmers have constantly asked the Government to create an effective system for building irrigation projects. Therefore, next year, together with the President, we plan to expand the"Great Construction" programme to develop irrigation systems in the southern regions of Ukraine

the Head of Government said.
According to the Prime Minister, such systems should increase crop yields and protect farmers from severe weather conditions.
Moreover, the Government approved a draft law, which stipulates for amendments to the legislation in terms of support for farms.
Among the main innovations that we propose is to legally recognize the priority of state support for farms, the head of which is under 35 years old. Because we now have more than 30,000 active farms and nearly 500 of them are headed by young people

Denys Shmyhal stressed.
The Head of Government dwelled on that the number of such farms should at least double in the coming years, and the state should actively help them.
We also propose a clear standardization of the composition of land plots of farms and a list of support recipients, which will increase the number of recipients of state support, in particular for those owners who rent land

said the Prime Minister.
Source: KMU.GOV
---