Main — Business — Kyrylo Tymoshenko and the Ambassador of Italy discussed the participation in the recovery of the affected regions of Ukraine
Business
Kyrylo Tymoshenko and the Ambassador of Italy discussed the participation in the recovery of the affected regions of Ukraine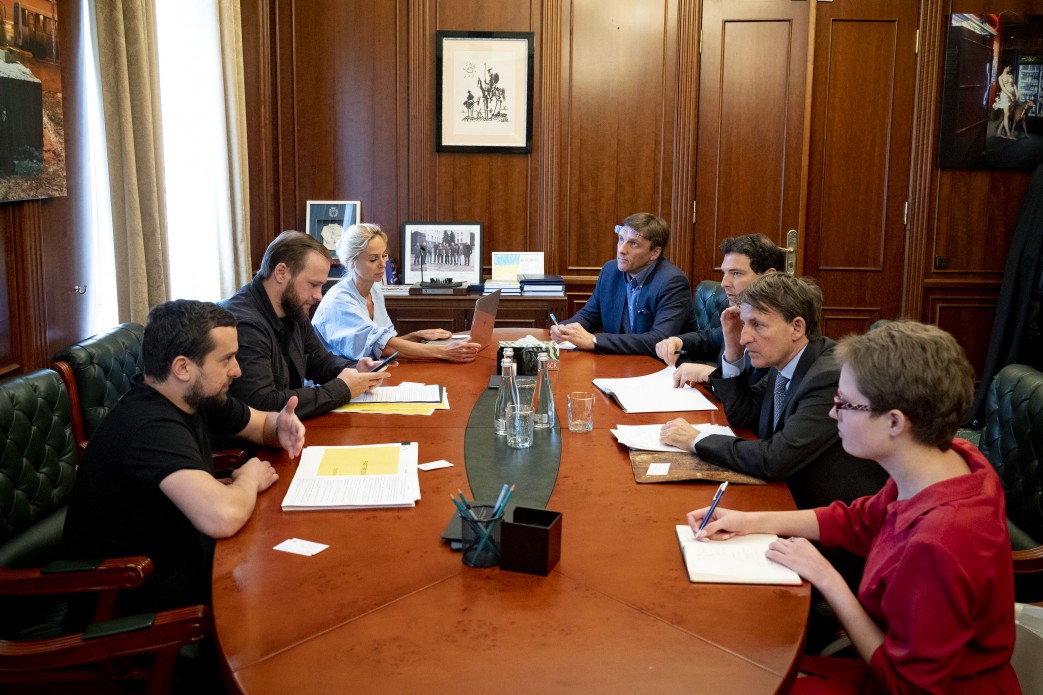 ---
Deputy Head of the Office of the President Kyrylo Tymoshenko held a meeting with Ambassador Extraordinary and Plenipotentiary of the Italian Republic to Ukraine Pier Francesco Zazo.
The parties discussed the participation of Italy in the reconstruction of infrastructure facilities in our country destroyed as a result of the full-scale Russian aggression on the territory of the Kyiv, Odessa and Zhytomyr regions.
Kyrylo Tymoshenko presented the Fast Recovery plan for the infrastructure in the settlements affected by hostilities.
We want to restore private houses, apartments, schools, kindergartens and networks. We need it now. That is why we are talking to a number of countries about providing us with assistance in the implementation of the fast recovery plan

Kyrylo Tymoshenko
He emphasized that President Volodymyr Zelensky during negotiations with the leaders of other countries discusses their participation in the reconstruction of the infrastructure of Ukrainian settlements.
We have a general plan for the fast recovery of Ukraine, as well as regional plans. Interested countries can participate in the reconstruction of not only settlements, regions, but also individual objects, such as schools

Kyrylo Tymoshenko
The Deputy Head of the Office of the President informed about the functioning of the online platform, which provides up-to-date information on damaged objects.
For his part, the Ambassador Extraordinary and Plenipotentiary of Italy noted that his country is interested in participating in the restoration of affected settlements and regions. In particular, it is about the cooperation of Ukrainian and Italian cities that have partnership experience.
---