Main — Business — Minister of Finance Sergii Marchenko signed Agreement with the EU which paves the way for Ukraine's participation in the EU's Fiscalis Programme
Business
Minister of Finance Sergii Marchenko signed Agreement with the EU which paves the way for Ukraine's participation in the EU's Fiscalis Programme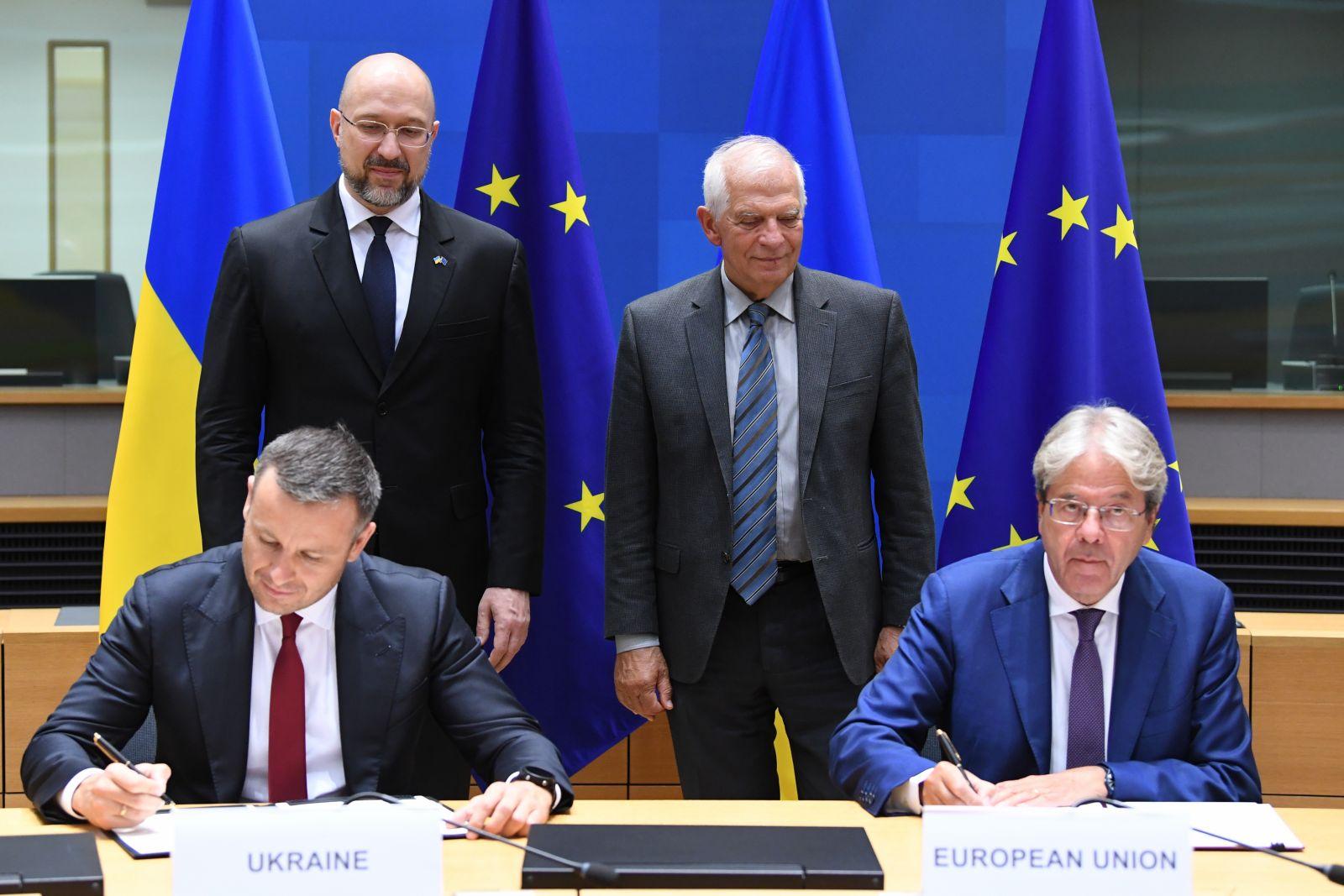 ---
Today, September 5, in Brussels, the Minister of Finance of Ukraine Sergii Marchenko and the EU Commissioner for Economy Paolo Gentiloni signed the Agreement between Ukraine and the European Union on Ukraine's participation in the European Union's Fiscalis programme for cooperation in the field of taxation.
The program is primarily aimed at supporting tax authorities to improve the functioning of the internal market and promote competitiveness and fair competition in the EU.
Among the objectives of the program is the protection of the financial and economic interests of the EU and its member states, including the protection of these interests against tax fraud, tax evasion, and the improvement of tax collection and administration.
"We hope that participation in the Fiscalis Programme will contribute to partnership relations between tax administrations of Ukraine and member countries, mutual exchange of experience and best practices, strengthening of the institutional capacity of fiscal bodies, and common development of solutions for improving administration with the help of new information systems and technologies", noted Minister of Finance Sergii Marchenko.
The program includes:
development and operation of common components of European electronic systems;
coomon work between tax administrations, between administrations and the Commission, and with other partners, through seminars, working meetings, project groups, study/working visits, etc.;
training and education activities at the EU level (e-learning modules, e-books, training courses, educational videos);
innovative activity - implementation and verification of concepts, pilot projects, initiatives to create prototypes.
"Such cooperation will make it possible to create powerful tax authorities following the example of the ones in the EU countries", Sergii Marchenko said.
Today, the Ukrainian delegation led by the Prime Minister of Ukraine Denys Shmyhal took part in the 8th plenary session of the Ukraine-EU Association Council in Brussels.
Minister Sergii Marchenko also welcomed Ukraine's official invitation to join international customs conventions during the speech and signed the Agreement on Ukraine's participation in the EU Customs Programme.
---