Main — Diplomacy — NAVI are the champions of the PGL Major Stockholm 2021!
Diplomacy
NAVI are the champions of the PGL Major Stockholm 2021!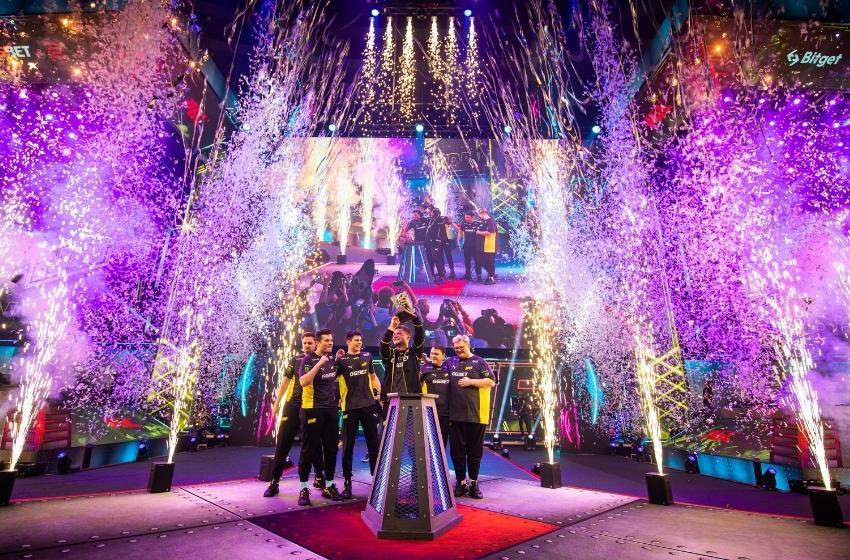 ---
The first CS: GO Major tournament in two years, PGL Major Stockholm 2021, has finished. The Ukrainian cyber team NAVI team won the championship, defeating eu G2 Esports in the final with a score of 2:0. The guys earned $ 1,000,000!
Photos: HLTV
---
E-sports is significantly different from the usual for many sports. It has its own rules, a completely different image. But they have much more in common than it seems at first glance. Success or defeat is given by the same emotions, the skill of the athlete is just as noticeable even to the eye, and the victory of compatriots causes the same pride.
NAVI started the tournament with a match against the fifth team in the HLTV world ranking — Heroic. In a very tough battle the Born To Win won on Ancient with a score of 16:11. Later, NAVI left no chance for Virtus.pro (16:4 - Overpass). The next day NAVI made it to the playoffs, defeating se Ninjas in Pyjamas (16:9 on Nuke and Overpass).
The victorious final NAVI against G2 Esports became the most popular match in the entire history of CS:GO - at the peak of the broadcast, it was watched by 2,748,850 spectators! The second place was taken by the semifinal match between NAVI and Gambit Esports, which gathered 1,445,149 people.
24 teams took part in the tournament. PGL Major Stockholm 2021 was held from October 26 to November 8 in Stockholm, Sweden. The prize fund of the competition was $ 2 million.
Many people were waiting for the fight between NAVI and Gambit, not only in the CIS, but all over the world. The Avicii arena, where the tournament is taking place, was packed with a huge number of spectators. Everyone considered NAVI to be their favourite, and the team had tremendous support. The team of the Ukrainian organisation demonstrated a confident game and simply destroyed the opponents.
The team consists of two citizens of Ukraine - Alexander s1mple Kostylov and Valery b1t Vakhovsky. And three citizens of the Russian Federation: Denis electronic Sharipov, Ilya Perfecto Zalutsky and captain Kirill Boombl4 Mikhailov.
For the first time in its history, NAVI won the Counter-Strike: Global Offensive Major Tournament, becoming the best team among the 24 strongest players from around the world. Deserved victory!

Voloymyr Zelensky, @zelenskiy_official
---