Main — Diplomacy — NAVI received a trophy from United 24 - it was created from Bakhmut salt and Crimean shell rock
Diplomacy
NAVI received a trophy from United 24 - it was created from Bakhmut salt and Crimean shell rock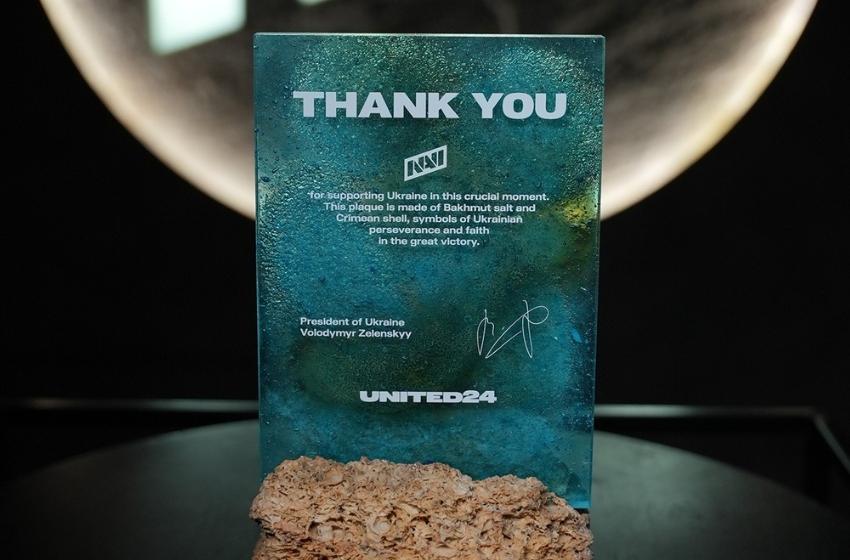 ---
NAVI reported receiving UNITED24 trophy for helping Ukraine. This trophy was created from Bakhmut salt and Crimean shell rock.
"We raised $500,000 this year as part of a charity initiative. The partnership between NAVI and United24 started with a $100,000 donation from Olexander "s1mple" Kostylev. Immediately after that, we launched a patriotic design PC giveaway together with ASUS and Artline and received $31,000
The peak of our cooperation this year was the charity tournament BORN TO BE BRAVE, before which NAVI made a donation of $200,000 to United24. As part of the competition that we organized, we managed to collect $40,000 donations from our fans, $10,000 from our partner Logitech G, as well as $11,000 from Liquid and ENCE. NAVI owner Maksym Krippa also donated $108,000 to the total amount," NAVI's statement on the results of 2022 says.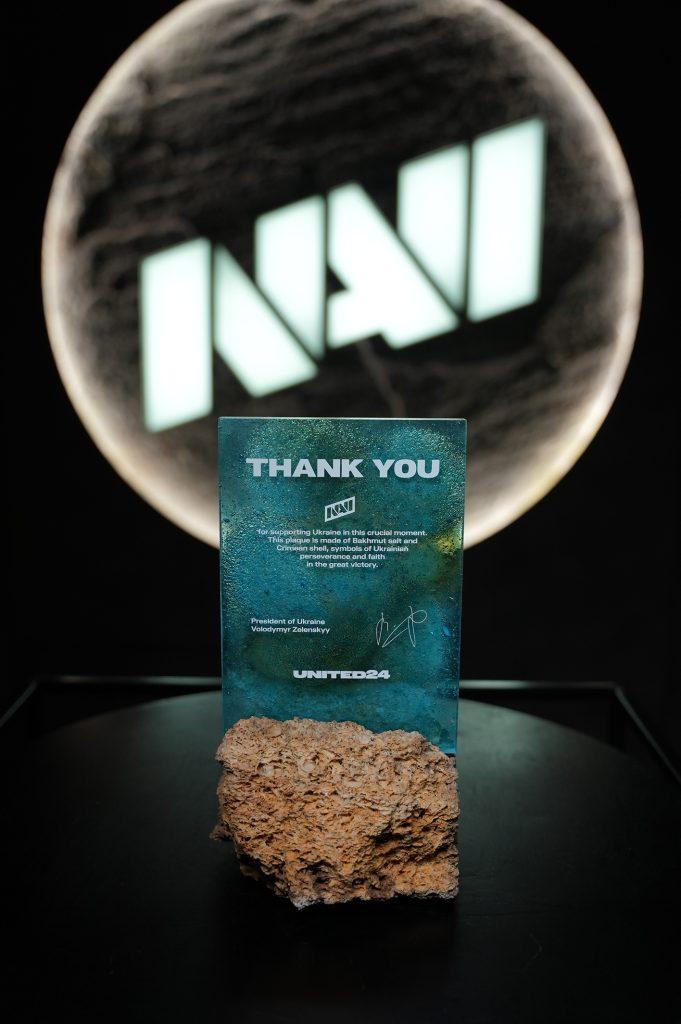 ---