Main — Culture — Nearly a hundred paintings by folk artist Maria Prymachenko were exhibited in Lviv
Culture
Nearly a hundred paintings by folk artist Maria Prymachenko were exhibited in Lviv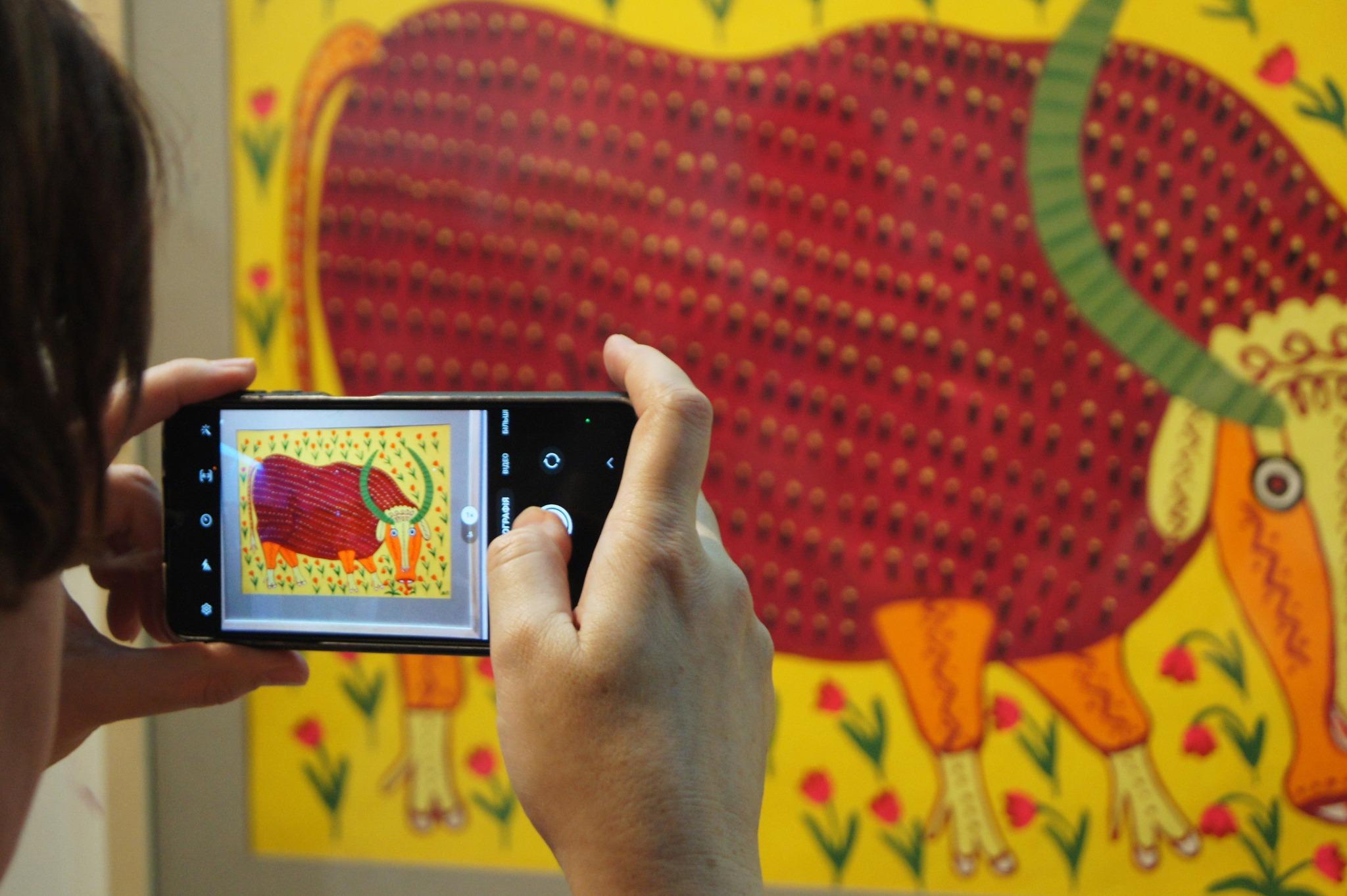 ---
The exhibition will run until September 30, 2022.
---
In Lviv, on July 27, 2022, the National Museum named after Andriy Sheptytsky opened an exhibition of works by the famous folk artist Maria Prymachenko "I give to Ukraine!".
The exposition in five halls presents six works by Prymachenko from the fund of the Lviv Museum and 82 works from the private collection of the Kyiv art critic, academician Eduard Dymshits. The researcher has been collecting them for the past thirty years. He acquired most of the works from the artist's family in her parental home in the village of Bolotnya.
Most of the presented compositions represent the late period of the artist's work, the last decade of her life. Visitors can plunge into the fantastic world of amazing creatures, animals, birds, flowers.
In the work of Maria Prymachenko (1908 - 1997), the origins of Ukrainian pictorial and poetic folklore were combined. The artist has developed her own artistic style, which is characterized by: bright, harmoniously balanced colors of works, a variety of compositional solutions, rich ornamentation - floral and geometric, and plot variety.
The exhibition will run until September 30, 2022.
At the end of February 2022, due to the offensive of Russian invaders in Ivankovo ​​in the Kyiv region, a museum burned down, where about two and a half dozen paintings by Ukrainian artist Maria Prymachenko were stored. Local residents managed to save some of the artist's works.
---