Main — Culture — Odesa International Violin Competition is on the map of the most important music competitions in the world
Culture
Odesa International Violin Competition is on the map of the most important music competitions in the world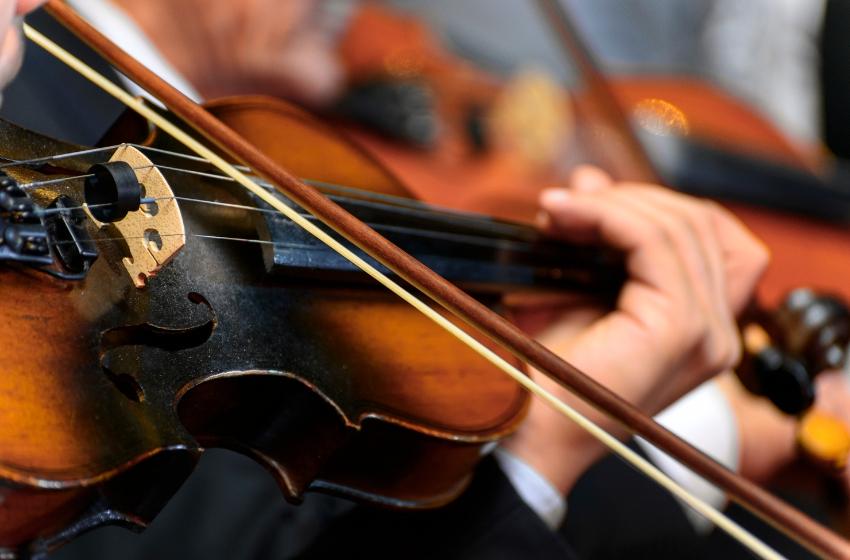 ---
At the end of last year the World Federation of International Music Competitions WFIMC news has presented a new Yearbook 2023. For the first time City of Odesa and Odesa International Violin Competition is on the map of the most important music competitions in the world!
The formation of violin music education in Odessa is closely linked to the activities of the outstanding violin teacher Peter Stolyarsky. Since 1920, he taught at the Odesa Conservatory (currently the Odesa National A. V. Nezhdanova Academy of Music), and in 1933 founded the first specialized music school in the USSR for gifted children. Jacques Thibaud, for example, said: "His pedagogy is what world art should be proud of."
The educational experience of Stolyarsky yielded brilliant results. His students, in particular David Oistrakh, Boris Goldstein, Nathan Milstein, Elizabeth Gilels, Michael Fichtenholz brought the Odessa violin school international recognition. Prominent violinists such as Zakhar Bron, Pavel Vernikov, Rosa Fain, Dora Schwarzberg, Alexander Vinnitsky, Mikhael Vaiman, Sergey Kravchenko, Eduard Grach and many others became bright followers of the Odessa violin school.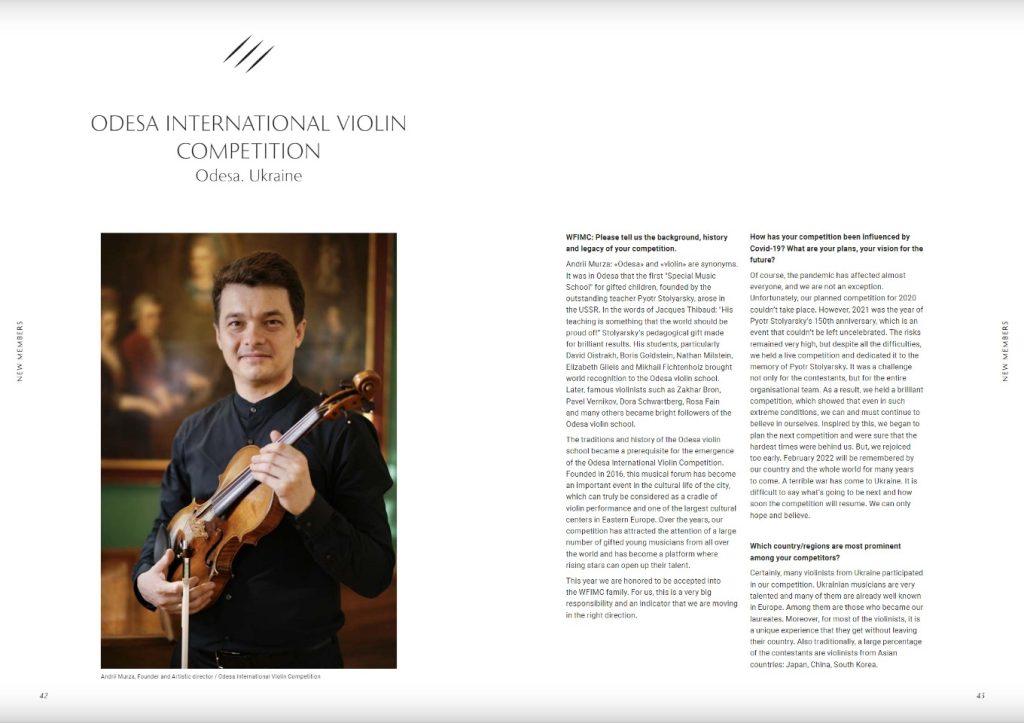 Taking into account such a rich history, the emergence of the Odesa International Violin Competition has become an important event in the cultural life of the city, which can rightfully be considered the cradle of violin performing art and one of the largest cultural centers in Eastern Europe.
The competition is open to young violinists from all countries and provides a unique opportunity to get a start in a great creative life in the homeland of musicians whose names are written in golden letters in the world history of classical music.
Founded in 1957, the World Federation of International Music Competitions is a global network of internationally recognized organisations dedicated to identifying the most promising young talents in music. While providing a forum for dialogue and exchanges between its members, WFIMC provides guidelines, aiming for artistic excellence, integrity and fairness, and thus sets a globally recognized standard. The federation is currently comprised of over 110 international music competitions and other institutions serving young musicians on their path to an international career. The Federation is a member of the International Music Council of UNESCO in Paris. Based in Geneva, Switzerland, the Federation is supported by the Department of Social Cohesion of the Canton of Geneva.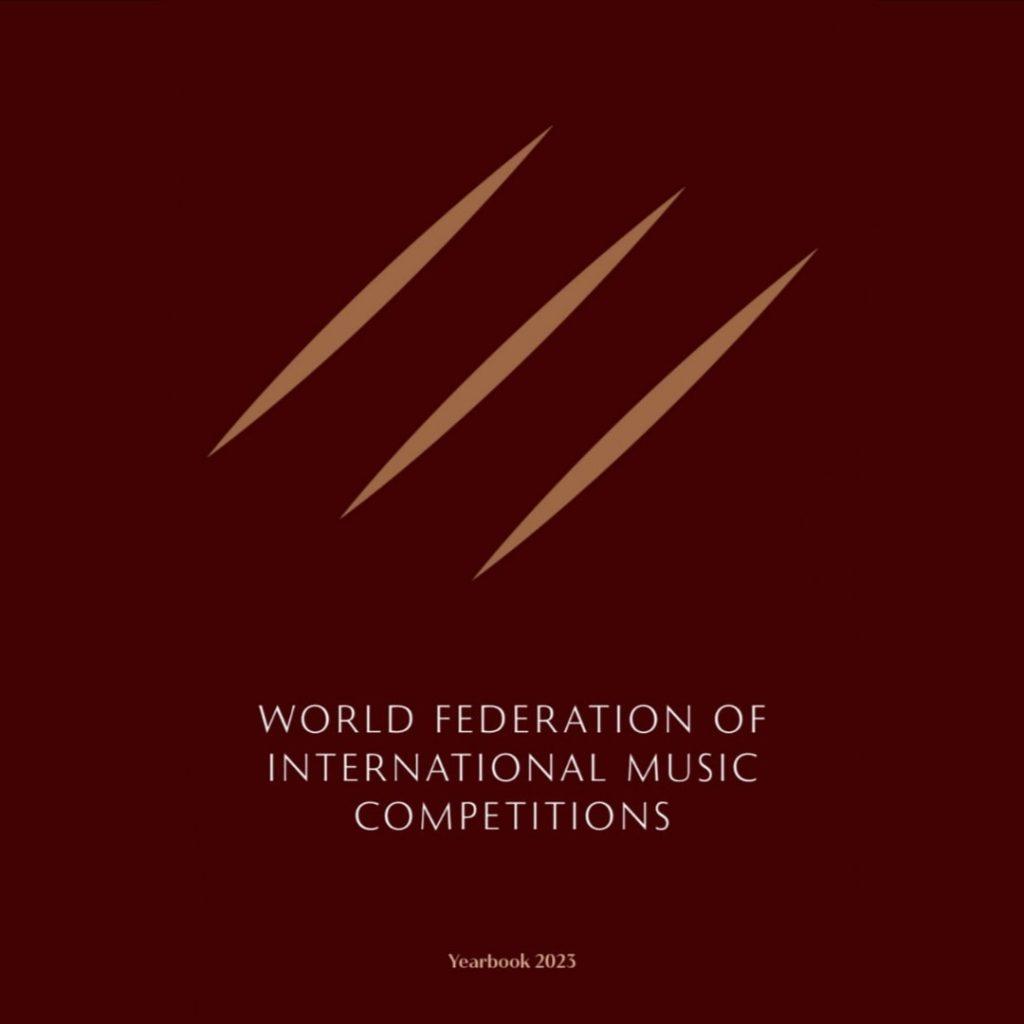 ---