Main — Culture — The Ukrainian pianist Botvinov appointed Knight of the "Star of Italy"
Culture
The Ukrainian pianist Botvinov appointed Knight of the "Star of Italy"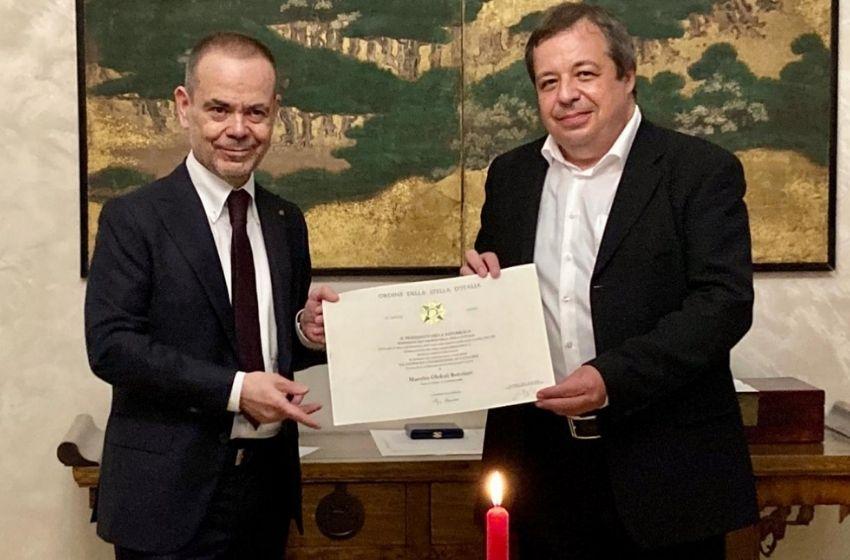 ---
The famous Odessa pianist Aleksey Botvinov, organiser of the Odessa Classics festival, became a "Knight of the Order of the Star of Italy" by decision of the President of the Italian Republic Sergio Mattarella.
---
The decoration was given to the maestro by the Ambassador of Italy to Ukraine H.E. Davide la Cecilia. During the awarding ceremony, the Italian diplomat underlined that Botvinov was awarded for the support to cultural cooperation between Italy and Ukraine, thanks to Odessa Classics festival and a many concerts at Theatre La Scala in Milan.
The Order of the Star of Italy («Onorificenza di Cavaliere dell'Ordine della Stella d'Italia») is an official award of the Italian Republic and represents an important recognition for those Italian citizens abroad or foreigners, who have acquired particular merits in promoting friendship and cooperation between Italy and other countries. It is conferred by the President of the Republic on the proposal of the Foreign Minister.
In particular, for the candidacy to deserve this honour are considered the preservation of Italianity and the promotion of national prestige abroad. This may include various activities, such as the promotion of the Italian language, welfare and philanthropic activities, participation in the associative life of Italian communities abroad, scientific and technological research, pastoral missions, commercial enterprises, Italian food and wine promotion and the creation of jobs for Italians.
---