Main — War — Operational information on 24.03.2022
War
Operational information on 24.03.2022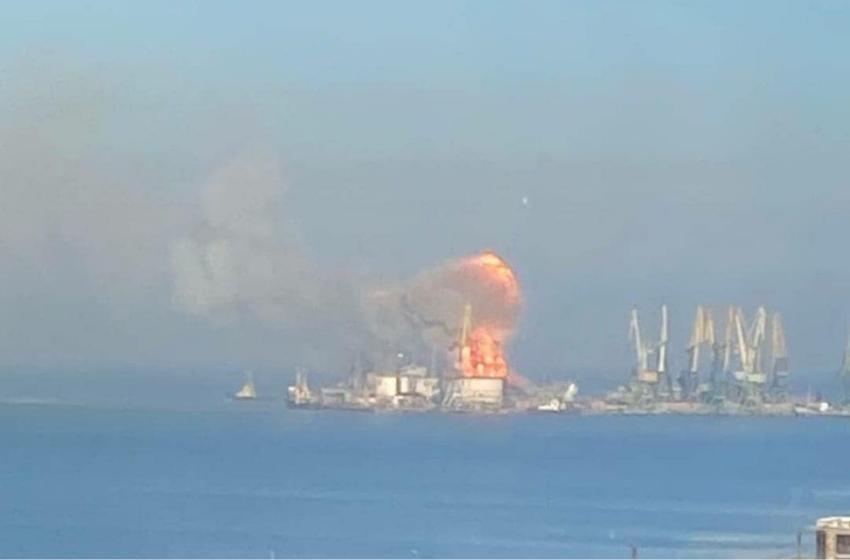 ---
It is day 29th of the Ukrainian people's heroic resistance against russia's military invasion.
Despite significant losses and demoralized personnel, the military-political leadership of the russian federation does not refuse to continue its war against Ukraine. The enemy continues to destroy the infrastructure of peaceful towns and villages of Ukraine, grossly violating the rules of warfare and neglecting to comply with the requirements of international humanitarian law.
According to the available information, among the personnel of the armed forces of the russian federation, propaganda work is constantly being carried out, which imposes the idea that the war must be completed before the 9th of May 2022.
The vast majority of the russian federation's medical institutions in settlements near the territory of Ukraine, are occupied by wounded servicemen of the russian federation, who took part in the war against Ukraine and encountered units of the defense forces in combat.
As a matter of urgency, the enemy is taking measures to renew the airborne troops' combat capability of the air units, which had suffered critical losses both in manpower and military equipment.
Despite the active measures taken by the federal security services, the rosguard, and the informational-psychological operations, which are taking place on the temporarily occupied territory of Ukraine, russian occupants are facing enormous difficulties controlling the population in said territories. Attempts to install a false pro-russian government among the traitors and collaborators do not have support from the local population.
In the unrecognized Transnistrian-Moldavian republic, local russian curators are spreading rumors about involving Transnistria in the war with Ukraine.
In the temporarily occupied Autonomous Republic of Crimea, the location of the 126th separate coast guard brigade held a farewell ceremony with approximately 100 dead members of the unit at once. Similar measures recently took place at the sailors' club in Sevastopol, where a farewell was held for the marines of the Black Sea fleet who died in the war against Ukraine.
In Dokuchaivsk of the Donetsk region, the occupants created a filtration camp for civilians who attempted to flee Mariupol. The punitive bodies of the russian federation's FSB carry out so-called "filtration measures" with the detained people.
In the regions of the settlements Kreminna and Rubizhne, there have been records of forced evacuation of the Ukrainian citizens by the occupants, and their deportation to the Voronezh region.
In some settlements of the Chernihiv region, which are temporarily occupied by the occupational forces, instances of tractors being seized from local farmers have been observed.
Agricultural machinery is being used for evacuating the occupants' damaged equipment.
In the Kharkiv region, a battalion-tactical group from the 59th tank regiment of the Western military district, which operated in the direction of Kharkiv, came under the fire of Ukrainian artillery. The consolidated unit suffered significant losses in manpower and equipment.
Together we will win!
Glory to Ukraine!
---