Main — War — Mykhailo Podolyak: Any negotiations with Putin make no sense
War
Mykhailo Podolyak: Any negotiations with Putin make no sense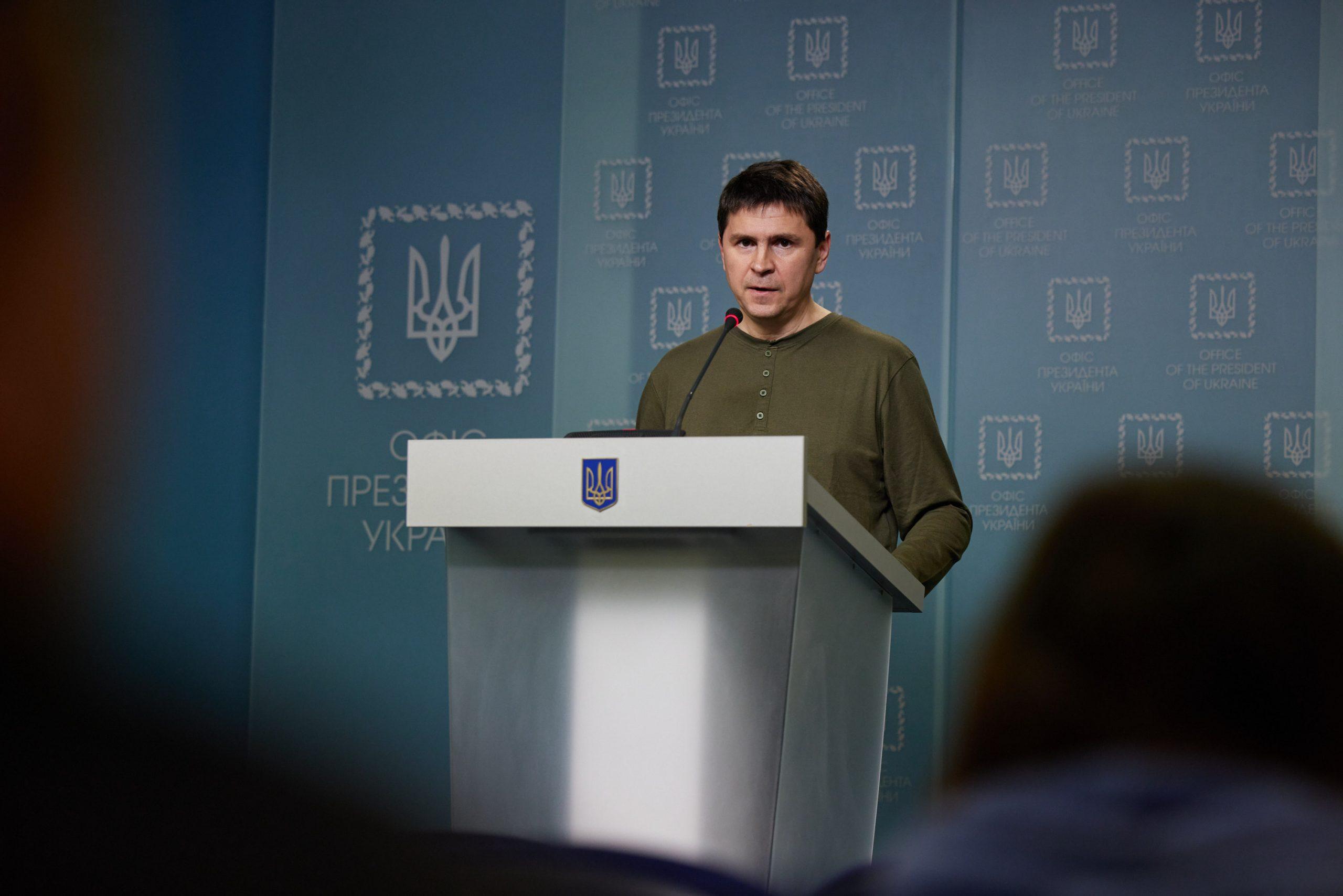 ---
Any negotiations about peace in Ukraine behind its back are unacceptable because behind our country's back there are more than 100 days of war of a full-scale war with the "second army of the world."
Mikhail Podolyak, the adviser to the chairman of the Presidential Chamber, announced this on the air of a joint information marathon UA ​​at once.
"Today, it would be strange to think that behind the back of Ukraine, which has been fighting for more than 100 days with big, powerful, as they said yesterday, Russia … no one may conclude something behind the back of Ukraine, which proved its ability, to put it mildly, to fight in full force even with a country that considers itself an empire," he said.
Podolyak noted that behind the back of President Volodymyr Zelensky it is also impossible to conduct any negotiations with the Russian Federation on Ukraine since "he is a very tough person and will say everything in the face of anyone."
He also commented on phone calls to Russian President Vladimir Putin from Western politicians that have intensified recently. Podolyak noted that most of these politicians are tired of the war in Ukraine and want to end it at any cost. However, the adviser to the head of the Presidential Office stressed that Ukraine would not allow its interests to be sacrificed.
"They seem to be taking some steps and, in this way, calm themselves. "Look, we called Putin, talked to him about something, that is, we have already contributed some kind of assistance to Ukraine," but this is not so. With Putin there is no point in talking, because for him the destruction of the statehood of Ukraine is a key and fundamental issue," he said.
In his opinion, Putin will spend any amount of resources to achieve his goal. That is why conversations with the Russian dictator are possible only from a position of strength.
"Therefore, let the Western leaders talk to themselves. And we will prove in a new format what Ukraine is today and what Russia is today. And we will definitely prove it," he stressed.
Earlier, Podolyak said that negotiations between the Ukrainian and Russian delegations are on pause because Russia is betting on a military solution to the issue in eastern Ukraine.
---