Main — War — President of Ukraine met with the Director General of the IAEA
War
President of Ukraine met with the Director General of the IAEA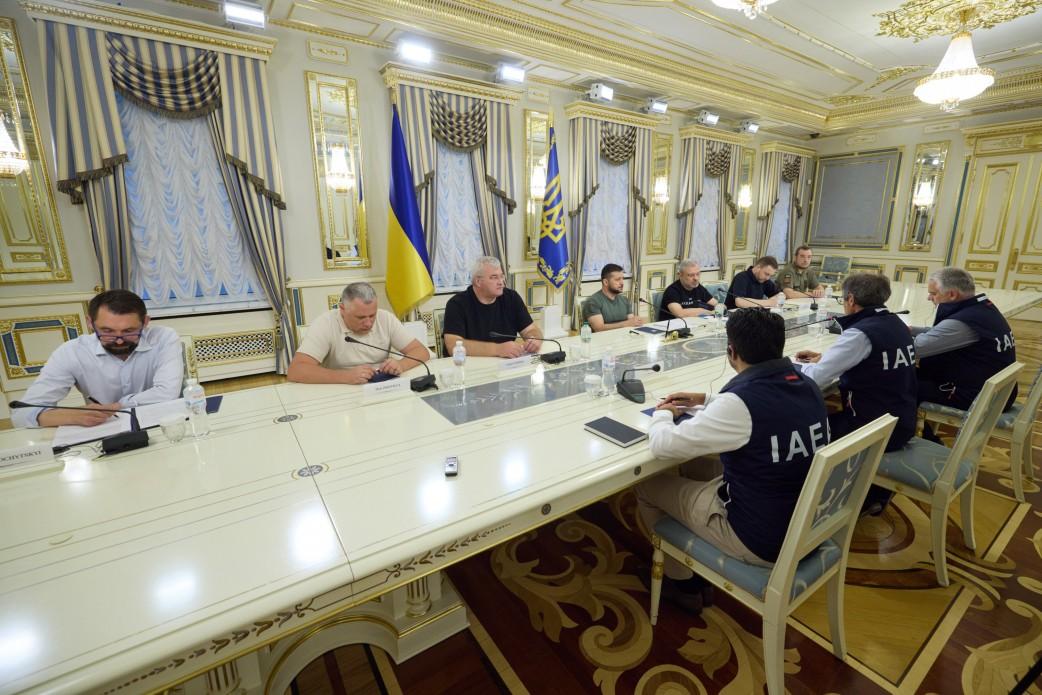 ---
President of Ukraine Volodymyr Zelenskyy held a meeting with Director General of the International Atomic Energy Agency (IAEA) Rafael Grossi who will lead the agency's mission to the Zaporizhzhia NPP.
The Head of State highly praised the arrival of the IAEA mission, as the situation around the nuclear power plant is escalating, and Russia, whose troops are illegally stationed at the nuclear power plant, is blackmailing the world with a new nuclear disaster.
"There are risks of incidents at the plant, failure of nuclear reactors and the disconnection of Zaporizhzhia NPP units from our network. There are Russian weapons at the plant. That is why it is a global threat," Volodymyr Zelenskyy emphasized.
The President of Ukraine noted that the state leadership would like the IAEA mission headed by Rafael Grossi to find an opportunity to prevent all these threats.
"We trust your specialists," he said.
"Zaporizhzhia NPP is located on the territory of Ukraine. It is and will remain the property of our state. This should be an axiom for the IAEA mission," Volodymyr Zelenskyy emphasized, adding that the plant should be returned under Ukrainian control.
The Head of State emphasized the importance of immediate demilitarization of the Zaporizhzhia nuclear power plant.
"The nuclear power plant is not the place where weapons and explosives should be stored. Existing risks can be eliminated only by demilitarizing the plant," the President noted.
During the meeting, it was emphasized that Rafael Grossi is well aware of the situation around Zaporizhzhia NPP.
The interlocutors were also unanimous about the importance of an urgent visit of the IAEA mission to the largest nuclear power plant in Europe, since any incidents at it will not just affect Ukraine, but have global consequences.
---