Main — Business — Prime Minister of Ukraine discussed about bilateral cooperation with the Foreign Minister of Estonia
Business
Prime Minister of Ukraine discussed about bilateral cooperation with the Foreign Minister of Estonia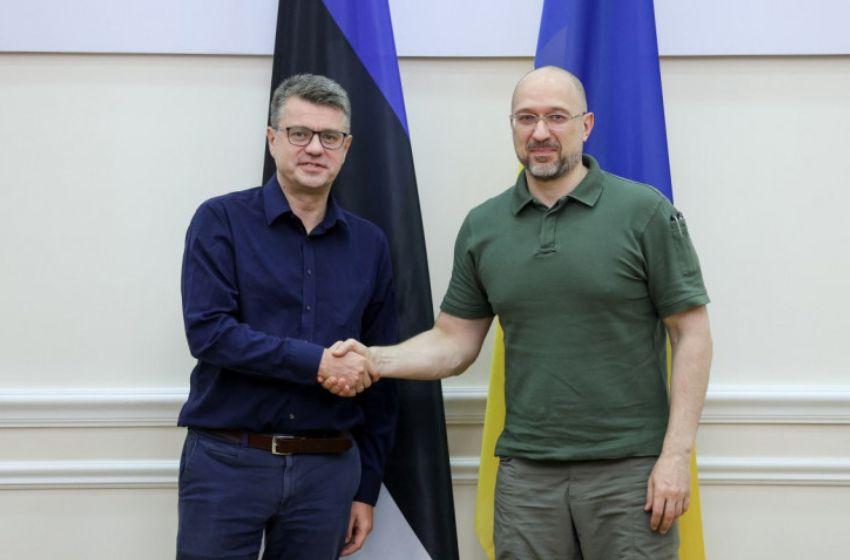 ---
On August 3, the Prime Minister of Ukraine Denys Shmyhal had a meeting with the Minister of Foreign Affairs of Estonia Urmas Reinsalu. The parties discussed strengthening the intergovernmental dialogue, support and post-war recovery of Ukraine.
---
Denys Shmyhal thanked the Estonian Government and people for the great support and assistance they provide to our country in all directions.
Estonia transferred weapons to Ukraine for a third of its budget. And in terms of the ratio of the country's GDP to the amount of assistance, Estonia is a leader in supporting our country, and Ukrainians appreciate it greatly.

Denys Shmyhal, Prime Minister of Ukraine
The Head of the Ukrainian Government also expressed gratitude to the Estonian side for humanitarian aid and support for Ukraine on the way towards European integration, in particular, in the issue of obtaining the status of a candidate for EU membership.
"It is essential now to establish bilateral intergovernmental work, inter alia in terms of cooperation with the EU and NATO partners, to ensure priority needs allowing us to win the war with russia. We exert every effort for this purpose, and I am convinced that Estonia will support that," said Denys Shmyhal.
The Prime Minister of Ukraine and the Minister of Foreign Affairs of Estonia also tackled the Recovery Plan of our country. Minister Urmas Reinsalu said that Estonia would help in the reconstruction of Zhytomyr region.
The Minister of Foreign Affairs of Estonia also assured that the new composition of the Estonian Government continues its comprehensive support to Ukraine. In particular, a new aid package will be approved in the near future, which will include weapons, ammunition and training for the Ukrainian military. According to Urmas Reinsalu, Estonia further insists that Russia bears responsibility for the aggression through an international tribunal.
---