Main — Business — Prime Minister of Ukraine discussed with the United States Secretary of the Treasury the assistance of American partners in the purchase of gas
Business
Prime Minister of Ukraine discussed with the United States Secretary of the Treasury the assistance of American partners in the purchase of gas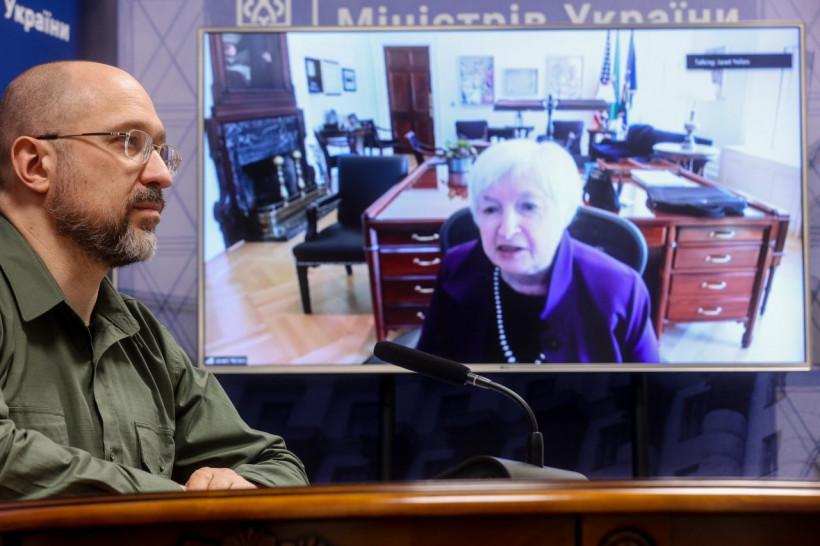 ---
On Friday, September 9, Prime Minister of Ukraine Denys Shmyhal had a conversation with the United States  Secretary of the Treasury Janet Yellen.
The Head of the Ukrainian Government thanked the USA for the powerful financial support that Ukraine had already received, and expressed gratitude to the Biden Administration for sending a request to Congress for the disbursement of an additional USD 11.7 billion this year.
"Ukraine maintained the stability of the financial system during the war. Our state has been a reliable partner of the IMF for many years. The Government is currently working on launching a new program with the Fund. We count on the support of our partners in this direction," said Denys Shmyhal.
The parties discussed the issue of energy security and the passage of the heating season. In particular, the assistance of American partners in the purchase of gas. In this regard, negotiations are underway regarding the allocation of a tranche in the amount of USD 1.5 billion from U.S. EXIM Bank for the purchase of gas.
"Ukraine is grateful for the active role played by the United States in increasing sanctions pressure on russia and further reducing trade and economic cooperation with the aggressor country. First of all, we are talking about the import of energy carriers. I am convinced that it is necessary to introduce blocking sanctions against the Central Bank of the russian federation and all russian state-owned companies, as well as to introduce a ban on the export of raw materials from the russian federation," the Prime Minister of Ukraine emphasized.
Denys Shmyhal, among other things, told Janet Yellen about measures to support small and medium-sized businesses and the Ukraine Recovery Plan.
---