Main — Diplomacy — Rebernia: the new ribs restaurant arrived in Odessa
Diplomacy
Rebernia: the new ribs restaurant arrived in Odessa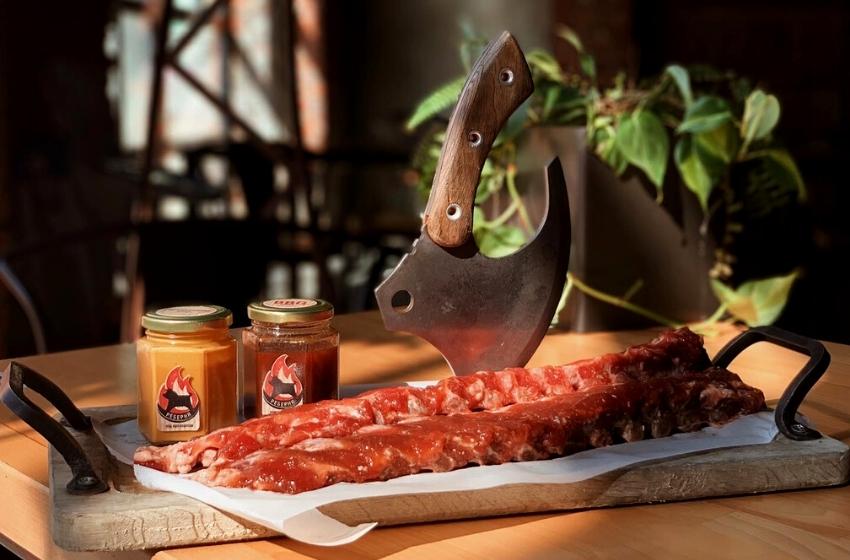 ---
!FEST Holding of Emotions has opened the first Rebernia point in Odessa after L'viv, Kyiv, Chernivtsi and Ternopil.
---
One of the most popular formats of restaurants of the L'viv company was opened near Deribasovskaya on 10/12 Gavanna street. The restaurant have about 450 seats and a summer terrace.
"Rebernia" is a democratic restaurant where there`s no tableware and everyone eats with their hands. The owners assured that it's more delicious. The special mangals (the ones and only) was designed for "Rebernia", which enable to cook over an open fire for the ribs to be crispy and have a smoky taste.
Traditional dishes in the author's interpretation of the brand chef of the institution conquer and give unforgettable pleasure. Juicy grilled ribs in honey-mustard or honey-ginger sauce - Ukrainian classics! The variety of high quality beer is very nice.
The basis of the concept of "Rebernia" - ribs. The waiters bring a portion of ribs and cut them on the table, they offer to taste the meat on a wooden tray without cutlery.
The main dish of Rebernia is "Ribs on fire". A portion of 400 grams sells for 189 UAH. Additions to the ribs are offered: marinated vegetables (86 UAH per 250 grams), grilled vegetables (86 UAH), assorted vegetables (89 UAH), and marinated cheese (96 UAH). Two other dishes on the fire are also prepared in the open kitchen: grilled mackerel (154 UAH). Soon the traditional beef entrecote (298 UAH) will be added to the menu.
During quarantine, all meals can be ordered with delivery from Bond Eda
---