Main — War — Roman Svitan: If it is possible to launch a large-scale attack on Ukraine, then only from the fourth dimension
War
Roman Svitan: If it is possible to launch a large-scale attack on Ukraine, then only from the fourth dimension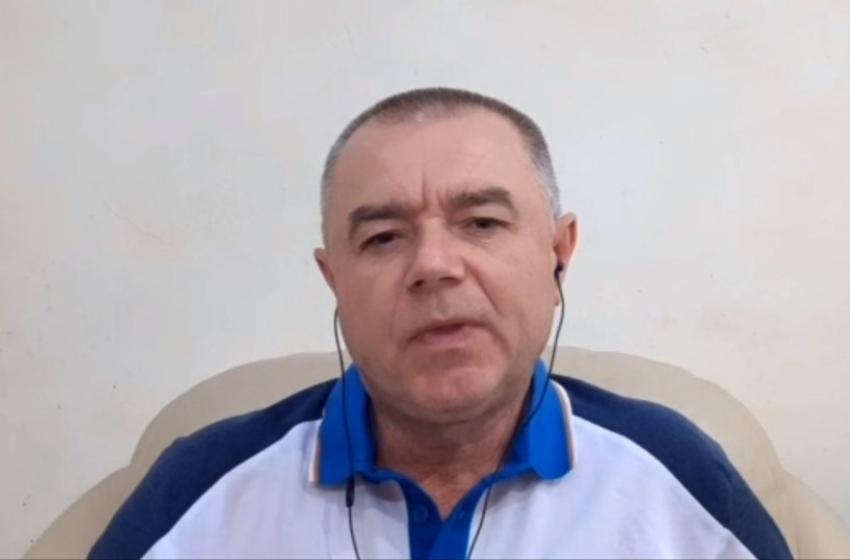 ---
The Ministry of Reintegration has taken up personnel selection for government positions, including in the liberated Crimea. What does it say? That there will be weapons? How to liberate Crimea? Is this not a long-term but a short-term prospect? Military expert, a retired colonel of the Armed Forces of Ukraine and military instructor pilot Roman Svitan gave his answers in an interview with Unian.
"The weapons are already being handed over to us. Naturally, more will be added. It is optimal to liberate Crimea with precisely high-precision long-range weapons. Otherwise, if we enter Crimea frontally, it will turn into Donbas on the front line. Then it will have to be ground and then rebuilt for a very long time. The best option is to use GLSDB missiles for HIMARS with a range of 150 kilometers, Storm Shadow missiles with a range of 250 kilometers, and maybe even the same HARMs to work out military facilities in Crimea. The Russians will have to leave since Crimea is a purely operational boiler from which it is very difficult to escape. If we start working on military installations, they will start leaving.
I think our partners are well aware of this, and a decision will be made to transfer weapons and long-range weapons to us to expel the Russian army from Crimea.
The fact that they are starting some preparations for carrying out activities in Crimea is probably still too early. At a minimum, special services will have to work there, and the military administration will have to go there. There will be a lot of work for law enforcement agencies. And only after that, it makes sense to start a civilian control system there. First, the military commandant's offices will come in, maybe for several years, and only then, after the victory, will it be possible to establish civilian life in Crimea. The same is true in Donbas.
If it is possible to launch a large-scale attack on Ukraine, then only from the fourth dimension. Considering Putin's intellect, it is unlikely that he understands quantum physics and cannot distinguish quarks from gluon bonds; therefore, this is hardly possible.
Nothing will happen on February 24th or the 23rd. There will be some performance, some bindings, and not by February 24 last year, but by the 23rd - the day of the Soviet army, nothing more. "Grandfathers fought, and we are fighting somewhere." There will be nothing else. It is already clear that the Russians are exhausted. They have nothing to attack. The number of troops that they could more or less prepare, we already see them, grind them, they have nowhere to get more."
---