Main — War — Russia is building up its forces in Belarus: the Ukrainian Air Force warned of provocations until August 24
War
Russia is building up its forces in Belarus: the Ukrainian Air Force warned of provocations until August 24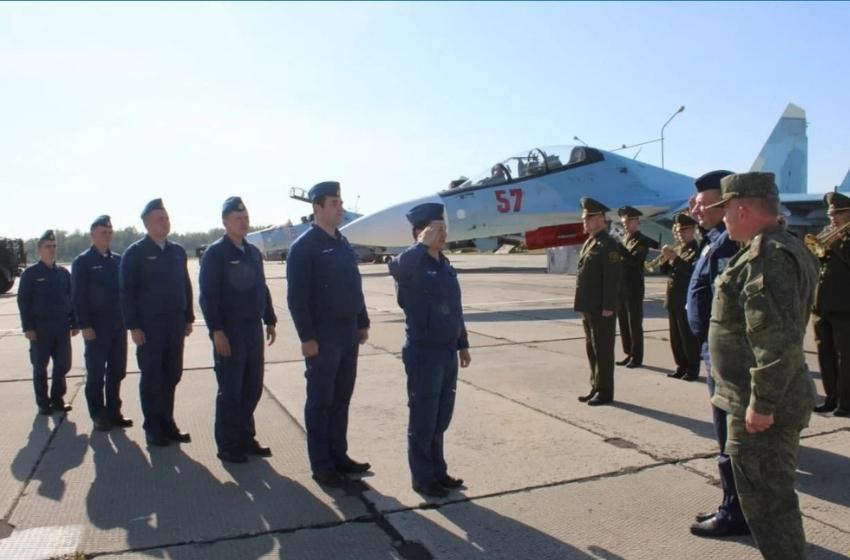 ---
Enhanced measures will be taken, but the Air Force is on standby 24/7 all the time.
---
The air forces of Ukraine do not rule out armed provocations by the enemy on Independence Day on August 24, including from Belarus.
This was stated by the speaker of the command of the Air Force, Yuriy Ignat, writes "Ukrainian Pravda".
The monitoring group "Belarusian Gayun" noted that a large number of anti-aircraft missile complexes with about 15-60 missiles have accumulated on the territory of the "Zyabrivka" airfield in the Gomel region of Belarus, which may indicate preparations for a massive strike.
"The Armed Forces of Ukraine constantly observe the movement of troops and the transportation of ammunition (both Iskander missiles and others). This does not happen today, not yesterday, but always. If an Il-76 arrives at one of the airfields of Belarus, it is clear that it is transporting weapons there. There is certain intelligence data, and in open sources, there is information that the enemy is building up its forces on Belarusian territory. This is also a political component: that is, to threaten the West on the borders of this state, as well as to threaten Ukraine," he said.
According to him, this threat has always existed, since Russia has used the territory of the Republic of Belarus from the first days of full-scale aggression.
"Therefore, we must definitely prepare. A big national holiday is coming soon - Independence Day. The enemy always uses such dates for "greetings," and we must be ready for this," Ignat added.
Enhanced measures will be taken, but the Air Force is on standby 24/7 all the time.
"There is danger every day. Our forces are not unlimited. We will use everything that is in combat readiness," Ignat added. He called on the population of Ukraine to be vigilant - not to neglect the air raid signals.
According to the Air Force of the Armed Forces of Ukraine, in the past few days, there has been a decrease in the activity of enemy aviation, at the same time, about 430 aircraft and more than 360 helicopters are concentrated at airfields near the borders of Ukraine in the Russian Federation, Belarus and on the territory of the occupied Crimea.
---