Main — War — Russian aircraft bombed opposition camps in Syria: there are dead, including children
War
Russian aircraft bombed opposition camps in Syria: there are dead, including children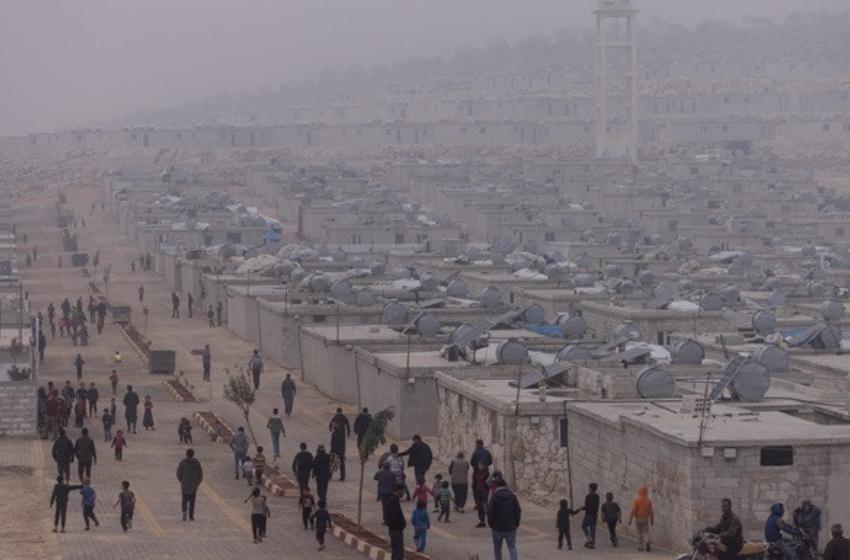 ---
Russia on Sunday, November 6, again attacked Syria.
---
Russian aircraft bombed a Syrian opposition camp near Idlib, killing at least nine civilians.
This is reported by the Voice of America with reference to the Civil Defense Service of the Syrian opposition and the words of eyewitnesses.
It is noted that among the dead were three children and a woman, and more than 70 people were injured and taken to field hospitals. Warplanes, supported by Syrian army artillery, also dropped bombs on forests near makeshift camps west of Idlib, witnesses said.
"There are no military bases, no warehouses, no rebel barracks. Only civilians," said Seraj Ibrahim, who works for the Western-backed White Helmets rescue group.
At the same time, Russia and its Syrian allies have traditionally justified its actions by claiming they attacked the camps of armed groups and denied hitting civilians.
It should be noted that more than 4 million people live in the opposition-controlled, densely populated area along the Syrian-Turkish border.
Most of them ended up there due to Russian-led military action against the Syrian opposition.
Recall that the war in Syria has been going on since 2011. Then, on the streets of Deraa, Damascus, and Aleppo, mass protests began against the regime of President Bashar al-Assad. The participants demanded democratic reforms and the release of political prisoners. Anti-government rallies later turned into a war.
Government forces violently suppressed the rallies, but already in July 2011, the military from the Armed Forces announced the formation of the Free Syrian Army. This rebel group seeks to overthrow the government.
In 2015, on the side of Bashar al-Assad, Russia launched an intervention in Syria, which mercilessly bombed cities, and controlled positions, using chemical weapons and killing civilians. After that, government troops took control of most of the country. The Assad regime, apart from Moscow, also supports Tehran.
Over the past two years, the intensity of hostilities has been decreasing. A significant role in this was played by the preparation and launch of the Russian Federation for a full-scale invasion of Ukraine.
---