Main — War — Sergei Grabsky: The turning point is close, the Russian Federation will not be able to fight
War
Sergei Grabsky: The turning point is close, the Russian Federation will not be able to fight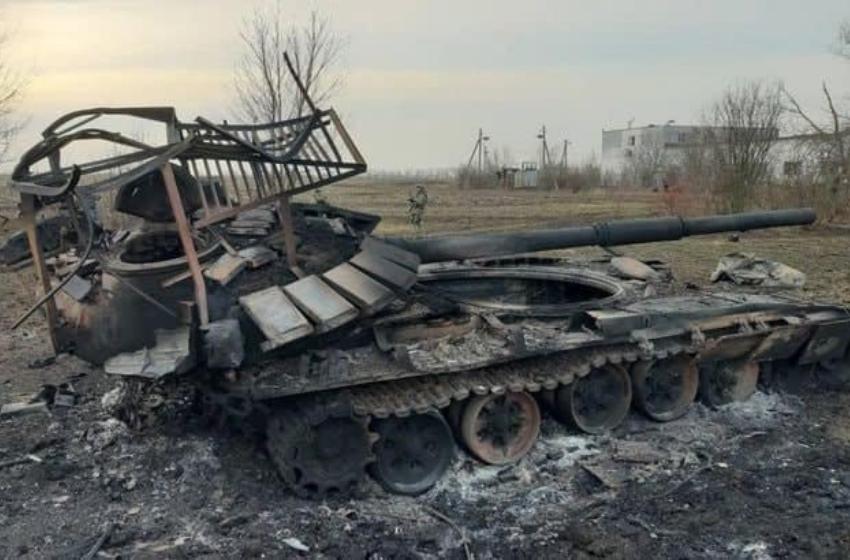 ---
The Russian Federation uses tanks from the 60s and guns from the Stalin era.
---
A turning point in the war unleashed by the Russian Federation against Ukraine is already brewing. It will happen because of the economic situation in Russia, which is getting worse every day.
Military expert Sergey Grabsky expressed confidence in this. When exactly this will happen, he did not predict.
"We already see that the Russian economy cannot withstand the load and pressure of sanctions. We see that mobilization into the Russian army simply washes out the working hands," he noted. "Internal political and economic processes in Russia itself will lead to the fact that it will simply conduct hostilities. Trust me, this state will come. I cannot say it will come after the New Year, but we will see this situation."
Grabsky also told why the Russian Federation uses tanks from the 60s and guns from the Stalin era in the war against Ukraine.
"Russia has not created a single type of weapon on its own, that is, in a closed cycle. All that it has is, at best, for them, a deep modernization of Soviet weapons. Otherwise, they mainly use Soviet stocks of weapons that have been created since the Second World War. World War II and are located at storage bases… From the very beginning, it was obvious that Russia was not preparing for such a war, which it received on the territory of Ukraine.There is no powerful base of the military-industrial complex, which at one time was primitively plundered… Basically, Russians use Soviet technology. You need to understand that this technique has been accumulated for more than 50 years," the expert added.
---