Main — War — Since the beginning of April, SkyUp has transported 52 tons of humanitarian cargo to Ukraine
War
Since the beginning of April, SkyUp has transported 52 tons of humanitarian cargo to Ukraine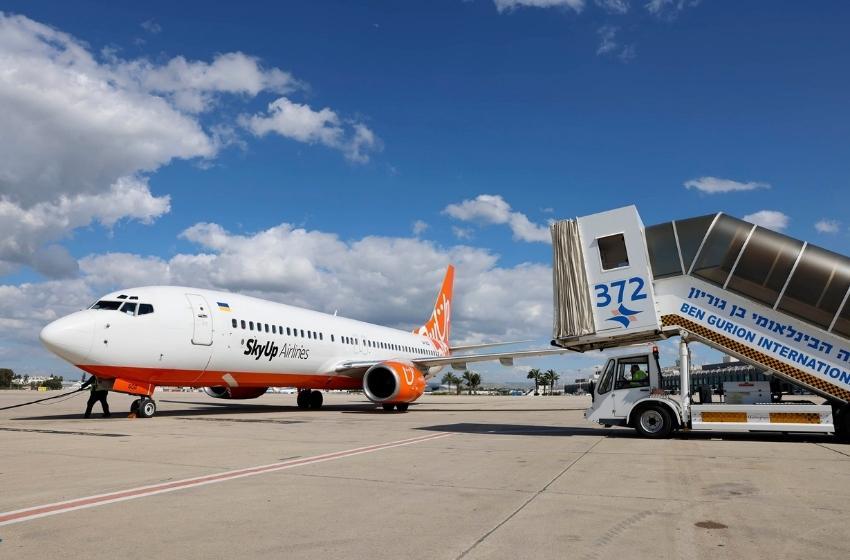 ---
The airline continues to evacuate refugees and humanitarian transport aid.
---
During the first week of April, the Ukrainian airline SkyUp Airlines performed two special flights to evacuate Ukrainians to safe places abroad.
As stated in the company's message on Friday, flights are operated from airports of countries adjacent to Ukraine.
"As part of the programme introduced by the government of Portugal to receive Ukrainians fleeing the war, we operated the Warsaw-Lisbon flight. This flight evacuated 183 citizens of Ukraine and 12 of their pets to Portugal. We express our gratitude to the partners, thanks to whom we managed to quickly and efficiently organize the evacuation flight: the Polish handling company LS Airport Services SA, GALP, and TZK, which provided refueling of the aircraft in Lisbon and Warsaw, as well as Viktor Pukharsky and the Embassy of Ukraine in the Portuguese Republic." - said in SkyUp Airlines.
Another flight made on April 7, Chisinau - Tel Aviv, Ukrainian refugees went to Israel.
On April 25, the airline has another Warsaw-Lisbon evacuation flight scheduled, and from April 26, the carrier is preparing to start an evacuation program from Poland to Sweden.
In addition, humanitarian aid is also transported by SkyUp.
"In April, we delivered almost 52 tons of humanitarian cargo from Lisbon and Tel Aviv to Chisinau, Lublin, and Warsaw. The cargo included warm clothes, blankets, diapers, hygiene products, medicines, food, and helmets for terrorist defense," the company said.
Recall that the company has carried out flights intended for the evacuation of people from Ukraine to peaceful countries since March and the transportation of humanitarian cargo.
---