Main — Business — Switzerland opened criminal proceedings against the Russian military for the attack on the journalist
Business
Switzerland opened criminal proceedings against the Russian military for the attack on the journalist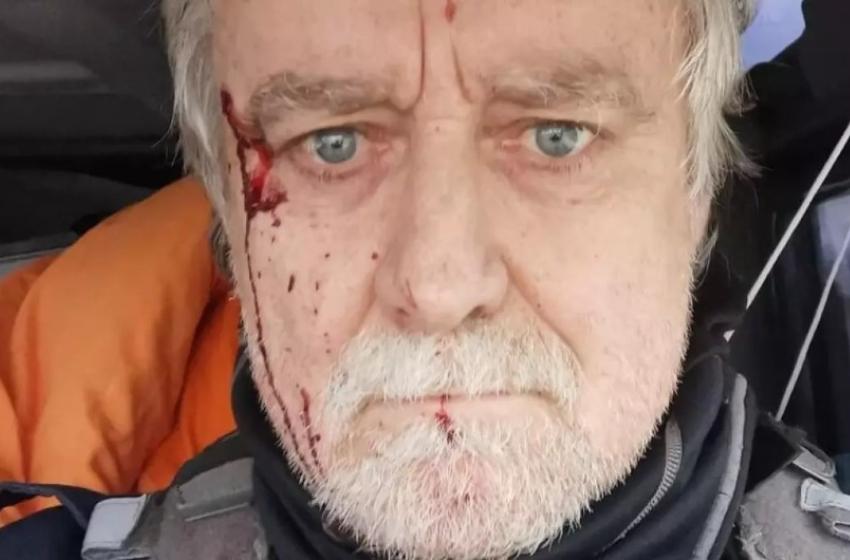 ---
The Federal Prosecutor's Office of Switzerland has opened a criminal investigation into the attack on the Swiss journalist Guillaume Briquet by unidentified Russian special forces. This was reported to the Blick media by the press secretary of the FPS, Anthony Brovarone. This is the first case of this type in Switzerland, which investigates Russian war crimes committed in Ukraine.
The case was opened based on evidence from the Ukrainian human rights organization Truth Hounds. The documentarians and lawyers of the organization collected all the facts and, with the help of the partner human rights organization Civitas Maxima filed a lawsuit on behalf of Guillaume Briquet with the Swiss Prosecutor's Office.
"This is very good, because the most neutral country in the world has announced that it is investigating the crime of the Russian military against a journalist. And in the case, it is specifically written that the attack took place to interfere with the journalist's activities in covering what was happening in the territories captured by the Russian military. We convinced the Swiss prosecutors with the arguments and facts gathered during the documentation that this was a deliberate attack aimed at a protected person, that is, a journalist. This is a case of an international crime," Roman Avramenko, executive director of Truth Hounds, told Media Detector in a comment.
Also, legal adviser Dmytro Koval reported that the organization established the Russian unit responsible for the attack.
We will remind you that on March 6, 2022, near Vodiano-Loryny, Mykolaiv region, the Russian military fired at the armored car of the Swiss journalist Guillaume Briquet. The journalist received shrapnel wounds.
As the journalist later told, the military vehicle drove in a southern direction after crossing the Ukrainian checkpoint located at the "Premier Oil" gas station. Russian security forces fired at him from close range, not far from the gas station. At the same time, they saw that the car was marked with the word "press" on all sides. After the shelling, Bricke drove to the side of the road. The military armies of the Russian Federation approached him, introduced themselves, and searched him. They took away a passport, 3,000 euros in cash, personal belongings, a helmet, video footage, and a laptop. After that, the journalist was released, he got into a car and drove toward Kropyvnytskyi to get medical help.
---