Main — Culture — Soviet regime tried to destroy all traces of the Holodomor, but thanks to the archives of the Security Service of Ukraine, there are new significant finds
Culture
Soviet regime tried to destroy all traces of the Holodomor, but thanks to the archives of the Security Service of Ukraine, there are new significant finds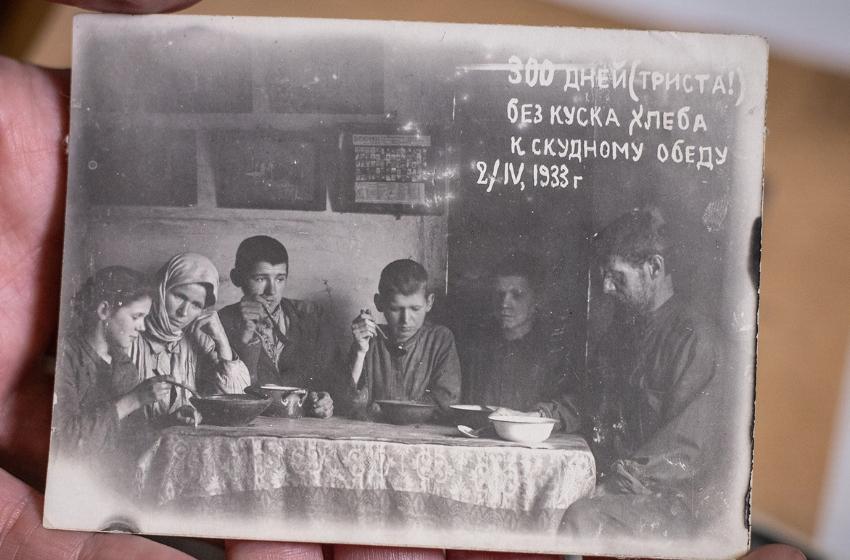 ---
The Soviet authorities tried by all means to destroy the traces of the Holodomor and mass artificial famines in Ukraine, but, despite the KGB efforts, many materials survived. Part of this massif has not yet been fully studied, but it is kept in the archives of the Security Service. Therefore, in the future, the Ukrainian and world communities may learn new significant facts about this genocide of the Ukrainian people.
Andrii Kogut, director of the Sectoral State Archive of the SSU, stated this in an interview for the "KP in Ukraine" publication on the Day of Remembrance of the Holodomor Victims.
"After the Holodomor, the archives were purged. Documents that could testify to an artificially created famine were destroyed en masse or changed so that it was impossible to establish what actually happened. Today, there is nothing secret left, but not all funds have yet undergone a full complex of scientific and technical processing, so perhaps new significant discoveries are waiting for us," Andrii Kogut emphasized.
According to him, the Archive has currently prepared detailed catalogs on the history of the Holodomor. At the same time, the analytical processing of this information by historians and researchers is the next step. "That is, the entire complex of tasks is not yet completed, if we are actually talking about scientific research," adds Andriy Kogut.
He reminded that the Branch Archive of the Security Service of Ukraine today houses one of the largest documentary complexes, which directly or indirectly testify to artificially created famines.
According to Andrii Kogut, they can be conditionally divided into at least two categories. On the one hand, these are cases that testify to repression against those who tried to prevent the Holodomor, spread information that the Soviet authorities wanted to starve Ukrainian peasants, rebelled against the measures carried out by the communists in the village.
Another category is the so-called archival-criminal cases that were opened later: including those from whom various testimonies about the Holodomor were found.
The Security Service of Ukraine not only ensures a free and impartial study of them, but, for the most part, it is the initiator of the large-scale work of archivists to process and rethink existing documents together with scientists, researchers, and journalists.
We will remind that the state archive of the SSU is one of the most open among all post-Soviet countries. And everyone who is interested in the period of the totalitarian communist regime can use it.
---