Main — Business — The EBRD has invested € 1 billion in the Ukrainian economy in 2021
Business
The EBRD has invested € 1 billion in the Ukrainian economy in 2021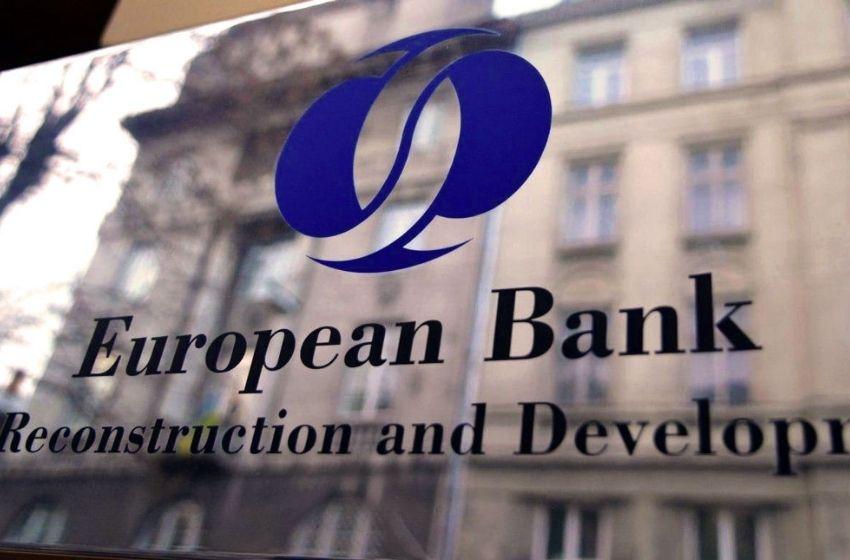 ---
The European Bank for Reconstruction and Development (EBRD) has invested EUR 1 billion in the Ukrainian economy in 2021, bringing its three-year investment in the country to EUR 3 billion.
---
In an effort to become a predominantly green bank by 2025, 45% of banking financing in Ukraine has been aimed at supporting sustainable development, greater energy efficiency and resource efficiency.

EBRD
Examples of such EBRD loans include:
EUR 357 million to seven lenders: Ukrgasbank, Raiffeisen Bank Ukraine, Ukreximbank, OTP Bank, ProCredit Bank, Credit Agricole and Bank Lviv.
EUR 190 million (new loan tranche) to Ukravtodor to further improve the country's roads.
EUR 140 million for the modernisation of district heating and hot water, and a EUR 50 million loan to upgrade the rolling stock of Kyiv Metro.
USD 75 million in Eurobonds worth USD 825 million placed by NEC Ukrenergo.
USD 57 million loan was provided to Kernel Group to help strengthen the company's corporate governance in the field of climate.
USD 12.5 million - Dragon Capital for real estate portfolio development based on low-emission sustainability standards.
EUR 13 million - Ukrposhta, Nova Poshta, for helping people stay in touch.
USD 65 million - Datagroup, for the promotion of remote business.
EUR 10 million - Lviv munucipality to ensure the security and functioning of vital infrastructure during the Covid-19 pandemic.
The bank also raised a grant of EUR 5.5 million from E5P (Eastern European Partnership for Energy Efficiency and Environmental Protection) in addition to an earlier loan of EUR 25 million for the reconstruction to improve the energy efficiency of about 100 public buildings in Dnipro.
In 2021, Dnipro and Kharkiv joined the EBRD's flagship urban development program Green Cities, followed by Lviv, Kyiv, Mariupol, Khmelnytsky and Kryvyi Rih. According to the press release, there are more cities in Ukraine participating in the program than in any other economy in which the EBRD invests.
EBRD has joined forces with the European Union to provide grants to innovative Ukrainian firms seeking to increase resilience to climate change. The beneficiaries were recycled plastics manufacturer The Good Plastic Company, Ekodar architectural studio, yeast manufacturer Enzym, engineering firm Dominion, water and rainwater management company Viva Victoria and The Laboratory of Advanced Jet Propulsion, an institution specialising in technology.
The Bank's efforts to increase the resilience of Ukraine's economy were supported by the Renewed Nationally Defined Contribution of the Country to the Paris Climate Agreement. The EBRD has helped develop a policy paper and is ready to help identify a low-carbon and climate-sustainable path for Ukraine's electricity sector.
In order to further promote greater private sector participation in infrastructure development, the EBRD has joined forces with the International Finance Corporation (IFC) in a new consultative partnership with the Ministry of Infrastructure of Ukraine to facilitate public-private partnerships in the road sector and prepare concessions for individual port terminals. "Black Sea".
In addition, the EBRD has financed successful Ukrainian companies such as Winner Car Importer, Kokhavin Paper Mill and gas trader ERU Trading.
The total amount of EBRD investments in 2021 amounted to EUR 10.4 billion in three dozen countries on three continents.
---