Main — Culture — "The Kiss of Judas" painted by Caravaggio coming back to Odessa
Culture
"The Kiss of Judas" painted by Caravaggio coming back to Odessa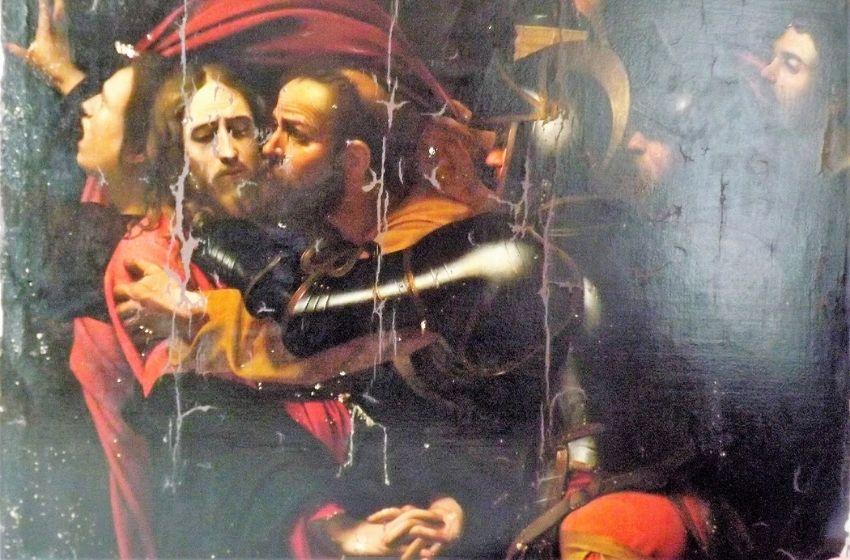 ---
The restoration of the painting "The Kiss of Judas" (also called "The Taking of Christ") by Caravaggio, stolen from Odessa 13 years ago, is almost complete in Kyiv. The Museum owner of the masterpiece expects that it will return by the end of September.
---
The professional restoration of the painting by Michelangelo Merisi da Caravaggio "The Kiss of Judas", which was stolen from the Odessa Museum of Western and Eastern Art on July 30 of 2008 and recovered in 2010, has been completed, according to the Deputy Director of the Museum Ekaterina Miheytseva.
Now the painting, which is in the National Research and Development Center in Kyiv, is being varnished. It is difficult to say how long this process will take, says the museum official, but she hopes that everything will be over in the coming weeks.
September 29 will mark the 450th anniversary of the birth of Caravaggio. We hope that by this date the Caravaggio's will be in its place in the Museum.

Ekaterina Miheytseva, Deputy Director of Odessa Museum of Western and Eastern Art
Unfortunately, until the picture remains material evidence in the incredibly prolonged criminal proceedings, it is not possible to give it back to Odessa.
Today, a regular meeting of the Podolsk District Court of Kyiv took place in the case of the theft of the "Kiss of Judas". The Museum's lawyers prepared a petition to transfer the canvas to Odessa for safekeeping, however, due to the change of judge, the case began to be restarted from the very beginning and the petition by the Museum was not even read out on it.
But the Museum management do not give up: there is a great chance that the next time the application will still be considered and granted. Even the President Vladimir Zelensky himself, one year ago, promised to facilitate the return of the painting to Odessa.
The transfer of the canvas for safekeeping and restoration to the National Research and Development Center for Restoration was achieved only in 2018. The restoration was carried out also with the assistance of Italian experts invited by the Embassy of Italy in Kyiv.
---