Main — Business — The largest aquafarm on cultivation of shrimps was opened in the Nikolayev region
Business
The largest aquafarm on cultivation of shrimps was opened in the Nikolayev region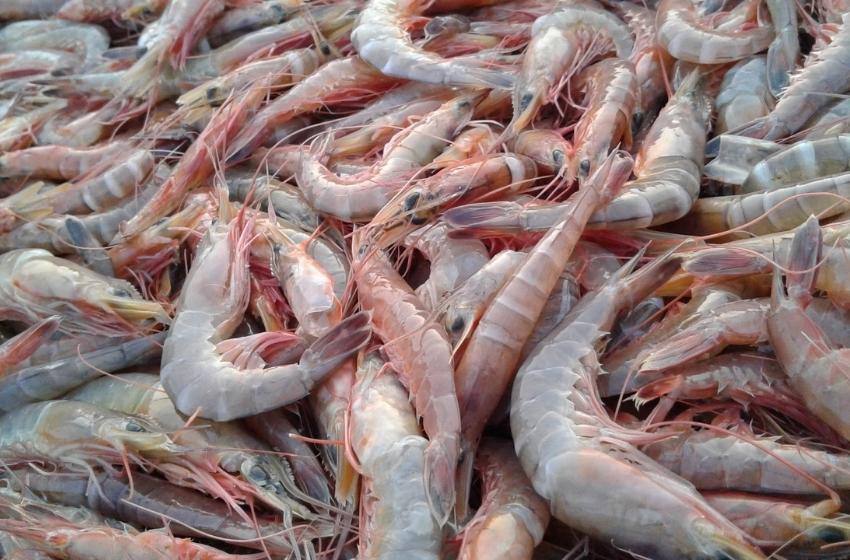 ---
Aquatic farm Merman`s opens a new page of innovations of Ukraine in the field of seafood. The largest farm of Pacific white-leg shrimp Penaeus vannamei in Europe opened in the Nikolayev (Mykolaiv) region.
---
It is the only industrial marine invertebrate nursery in Ukraine. In the wild, white-leg shrimp (Penaeus Vannamei) is found mainly in the Pacific Ocean off India, China and Thailand. The main countries producing white-legged shrimp are China, Thailand, Indonesia, Brazil, Ecuador, and Mexico.
The location of the Tiligul estuary was chosen for the location of our farm. The water in the estuary is almost identical in biochemical composition to the marine water of the Pacific Ocean, where Penaeus Vannamei lives in natural conditions. It is also one thing from the most beautiful places in the south of Ukraine.
Farm area 6000 m2. The most modern technologies in the field of energy efficiency and water treatment were used in the design and construction of the aqua farm.
The solar power plant located on the roof of the farm allows to provide the necessary electricity production with minimal impact on the environment.
Features of the farm
Shrimp are grown in a fully controlled environment
The premises of the farm maintain the climate of the equatorial region of the Pacific Ocean
Analysis of water for compliance with sanitary-epidemiological and physiological requirements occurs every 10 minutes
Full-cycle nursery with the keeping of the parent herd
The farm has already set a Ukrainian record in the category of "Largest object" in the nomination "Largest aquafarm for growing shrimp."
Vsevolod Kovalchuk, Director of Tiligul Aquafarm LLC - Merman`s, said that in 2022 the aquafarm will be able to produce 500-550 tons of ocean shrimp next year, 70% of which will be destined for the Ukrainian domestic market. The farm's main product is not frozen but fresh chilled shrimp.
The investment project worth UAH 180 million is designed for four years, and all this is private money. A total of four construction phases are planned here by 2022, after which the farm will grow into a large industrial complex, including ocean fish farming facilities, an educational training center for aqua farms, and an international research center. The aquafarm will also advise and support small and medium-sized businesses.
---