Main — War — The official platform about the war of the Russian Federation against Ukraine is now available in Italian
War
The official platform about the war of the Russian Federation against Ukraine is now available in Italian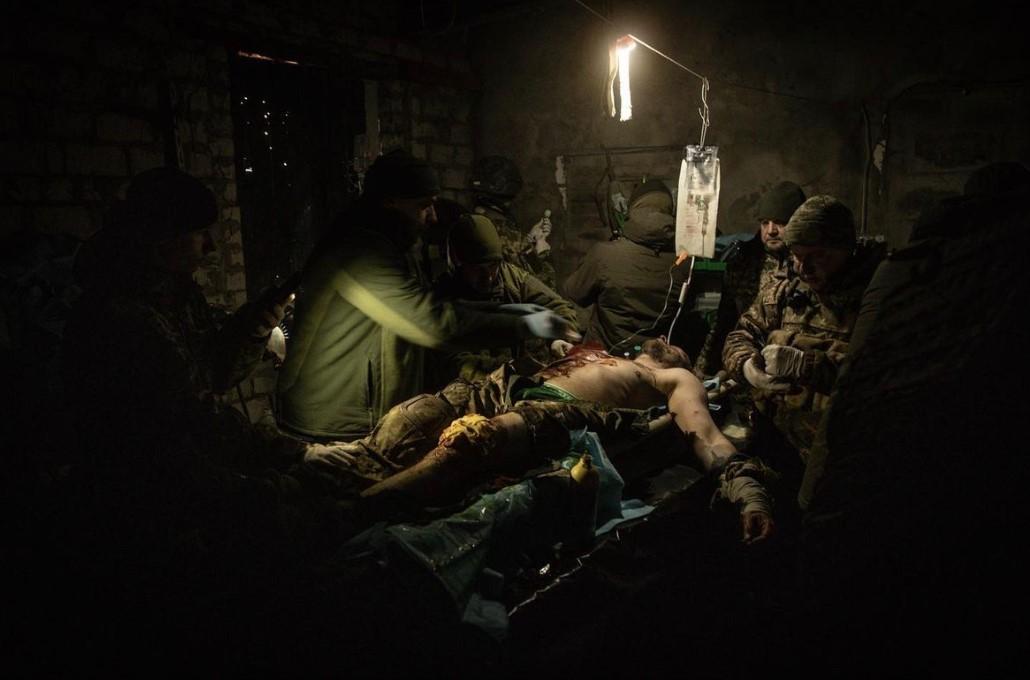 ---
Main photo: A steady stream of wounded comes to the frontline hospital in Bakhmut. Despite the ongoing shelling, medics go out of bomb shelters to treat soldiers. By Chris McGrath
The official platform WAR.UKRAINE.UA about the war of the Russian Federation against Ukraine is now available for the Italian-speaking audience — https://war.ukraine.ua/it/. The site, created in the first weeks of the full-scale Russian invasion and funded by the EU, aims to provide verified and up-to-date information about the war, its causes, and consequences, as well as tell stories of Ukrainian heroism and document Russian war crimes.
In addition to daily updates, the Italian-speaking audience gained access to:
· the online archive of war crimes of Russia, which since April 2022 documents war crimes, as well as provide evidence and testimonies of victims;
· the special project "Russia's Famine Game" about the global food crisis caused by Russia's invasion of Ukraine, the destruction of Ukrainian crops and the blockade of seaports;
· chronicles of Russian aggression, which began in 2014 with the attempt to annex the Crimean peninsula;
· the section on the Ukrainian resistance, which tells 190+ human stories about servicemen, volunteers and civilians;
· a photo bank containing the most iconic photos from February 24, 2022;
· as well as many interviews, expert articles and longreads for a better understanding of the causes and consequences of Russia's brutal aggression against Ukraine and the world.
The site is part of the official UKRAINE.UA digital ecosystem and is currently available in 8 languages ​​— English, German, French, Spanish, Russian, Arabic, Chinese, and Italian.
WAR.UKRAINE.UA is a project developed by the Ministry of Foreign Affairs of Ukraine together with the public organization BRAND UKRAINE with the financial support of the European Union. The platform provides up-to-date information about Russia's war against Ukraine in 8 languages, tells the stories of Ukrainian heroes and eyewitnesses to the war, archives documented war crimes of the Russian Federation, and helps to delve into the context of Ukraine's past, present, and future events.
---