Main — Culture — The old print of the Pochaiv Lavra was converted into a digital format
Culture
The old print of the Pochaiv Lavra was converted into a digital format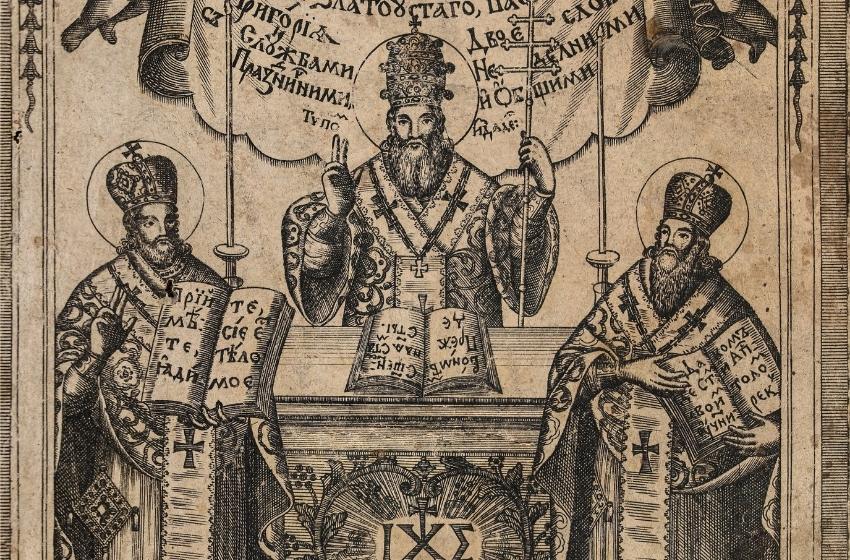 ---
The unique old print of the Pochaiv Lavra was translated into a digital format by specialists of the Rivne Regional Museum of Local Lore, the Den news portal reports.
"The old print we just digitized is "The Servant", published in 1734. The part of the edition with the title page of 1735 had a circulation of more than 1,000 copies. On the title is an image of the Pochaiv miracle-working icon of the Virgin, dated 1733, a year before the publication of "The Servant". The book is dedicated to Bishop Rudnytskyi, the founder of the Pochaiv printing house. His coat of arms is placed on the back of the title page, and in a rather long dedication, it is about the beginning of printing in Pochayev," said Olga Morozova, head of the museum's digital technology implementation sector.
According to her, more than 100 old prints dating back to 1800 are kept in the Rivne Regional Museum. They are gradually being converted into digital format.
On the website of the museum, you can already "flip through" the Ostroh Bible of 1581, the Gospel of 1608, the Pochaiv Gospel of the 18th century, the book of church songs "Oktoykh" by Dermansky, who saw the light of day in 1604, the Moonseller of the 19th century.
Among the digitized old prints and manuscripts is the "Anfologion", which was published in 1638 in the printing house of the Lviv Holy Assumption Stauropygian Brotherhood. The book contains liturgical texts for all holidays of the year, about the lives of saints, works of the Holy Fathers, passages of Holy Scripture, and prayers. The edition was illustrated by Ilya, a well-known master engraver of the time who created more than 500 engravings for books.
The Rivne Regional Museum of Local Lore funds includes almost 300,000 exhibits, of which more than 20,000 are presented in permanent exhibitions and exhibitions.
---