Main — Business — The premiere of the immersive exhibition "UKRAINE LAND OF THE BRAVE" took place in Toronto
Business
The premiere of the immersive exhibition "UKRAINE LAND OF THE BRAVE" took place in Toronto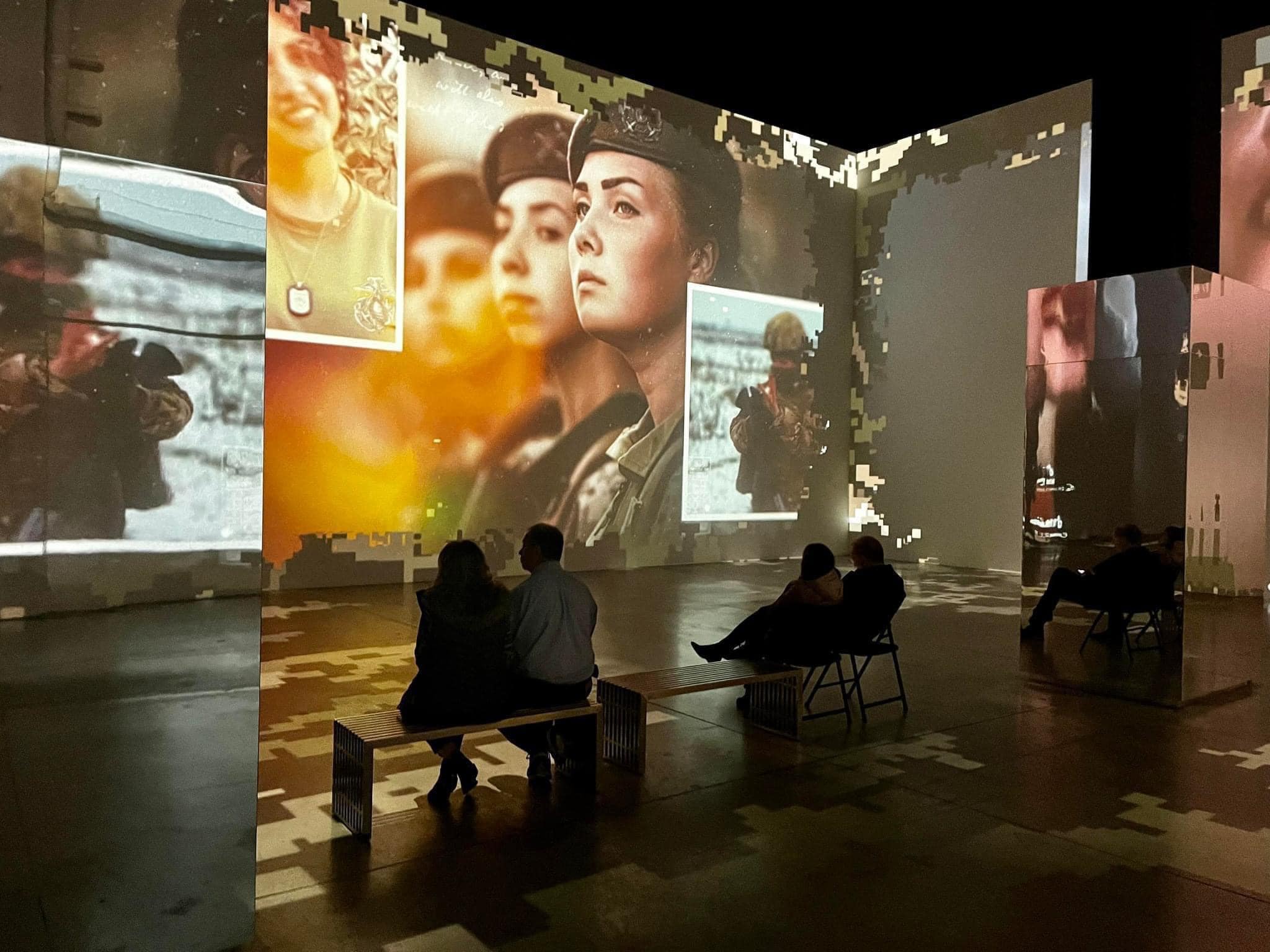 ---
The other day, the premiere of the exhibition "UKRAINE LAND OF THE BRAVE" took place at the BWV Toronto Ukrainian Festival. The event was attended by the Deputy Minister of Culture and Information Policy of Ukraine Anastasia Bondar.
"It is important for us that viewers worldwide do not just look at photos and videos, but immerse themselves as much as possible in the events and emotions millions of Ukrainians feel. Our goal remains unchanged — to convey the truth, keep Ukraine at the forefront of the global information space and bring people as close as possible to understanding the horrors that a terrorist country has been wreaking on our country for more than half a year," Anastasia Bondar said.
An entirely Ukrainian based creative team joined together to create this new multimedia exhibit that uses the power of immersion to convey the emotional real-life stories of Russia's violence experienced by ordinary Ukrainians to the international community. From her home in Kyiv, Creative Director Taisia Poda reviewed over 10,000 photo and video submissions to create Ukraine: Land of the Brave.
Guests will experience a completely immersive 360-degree show that includes video, photos, and interviews with everyday Ukrainians who are protecting their land. The exhibit features footage captured by journalists and photographers at the front lines such as Sergey Loiko and Dmytro Kozatsky, as well as materials from leading Ukrainian TV channels.
We will remind you that immersive exhibitions and shows help to expand the usual perception through the involvement of human emotions and audiovisual accompaniments. Thanks to the effect of presence, visitors could not only see, but also emotionally experience all the horror of what is happening in Ukraine. Through the means of art, in particular the innovative immersive format, the project team strives to convey to the world community true and complete information about Russia's war against Ukraine, and also through donations to help the Armed Forces and the humanitarian sector.
---