Main — Business — The second ship has used the temporary corridor for grain export
Business
The second ship has used the temporary corridor for grain export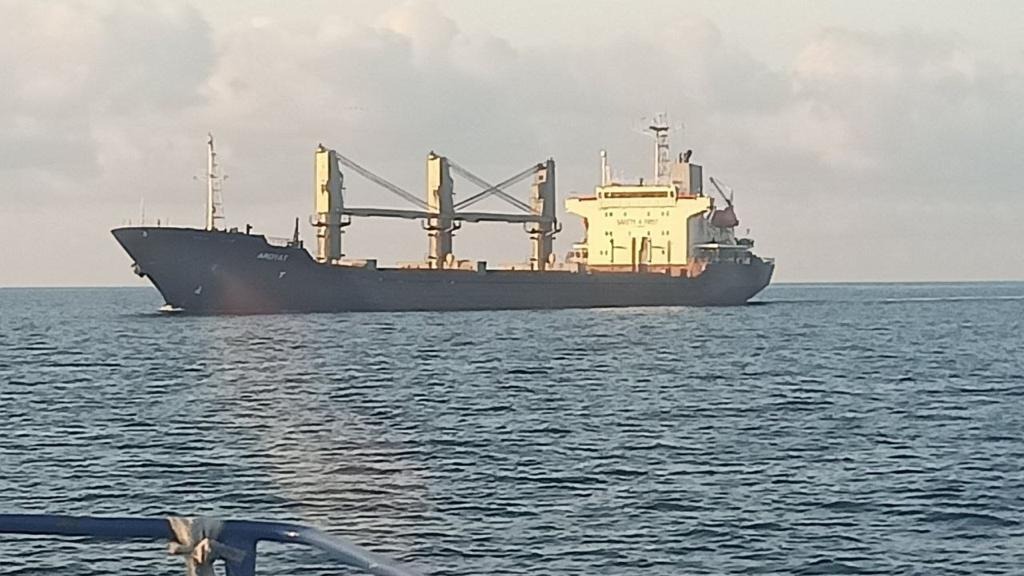 On Friday, September 22, the second ship carrying Ukrainian wheat for Egypt, named AROYAT (flag of Palau) with a capacity of 17.6 thousand tons, departed from the port of Chornomorsk.
This information was announced by the Minister of Infrastructure, Olexander Kubrakov.
This is the second ship to utilize the temporary corridor for civilian vessels to enter the Chornomorsk port for the purpose of exporting agricultural products to Asian countries.
The crew of the AROYAT consists of citizens from Egypt, Turkey, Azerbaijan, Belgium, and Albania