Main — War — Trudeau: Russia's atrocities in Ukraine only increase the desire to ensure Putin's loss
War
Trudeau: Russia's atrocities in Ukraine only increase the desire to ensure Putin's loss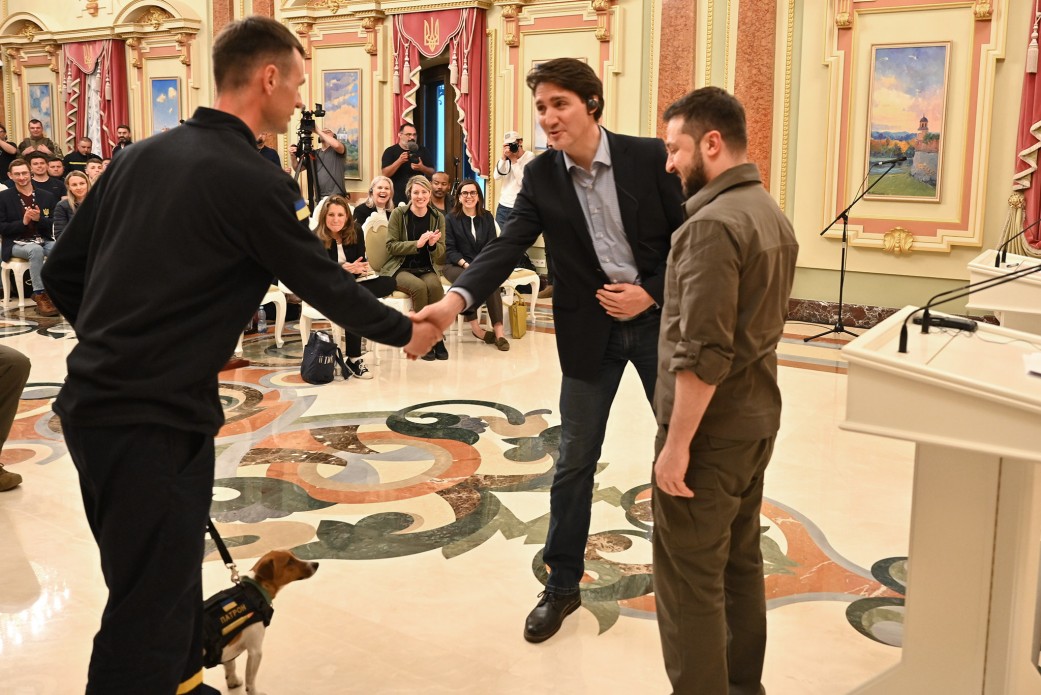 ---
President of Ukraine Volodymyr Zelenskyy met with Prime Minister of Canada Justin Trudeau  who is on a visit to our country.
"The people of Ukraine and Canada stand side by side in the struggle for freedom against tyranny that Russia is trying to spread," Volodymyr Zelenskyy said during a meeting with media representatives following negotiations with Justin Trudeau.
The Prime Minister of Canada reaffirmed the unwavering support for Ukraine, including financial and humanitarian support. Regarding arms assistance, he said Canada would provide anti-tank systems, satellite communications equipment and more.
"We will provide everything needed and fund demining efforts," he added.
The Prime Minister of Canada also assured of further assistance in the abolition of customs duties on imports from Ukraine.
He noted that today he visited Irpin and saw with his own eyes the terrible consequences of the Russian occupation.
"Obviously, Vladimir Putin is responsible for his heinous war crimes, and Canada will continue to support Ukraine in this war against Russia. We will stand side by side with you in this beautiful capital, which is full of light, culture and history. We will stay with you for years, decades and centuries to fight tyranny, and Putin and his allies will see that Ukraine will win," said Justin Trudeau.
He also announced the resumption of the work of the Canadian embassy in Kyiv.
At the end of the meeting, Volodymyr Zelenskyy, in the presence of Justin Trudeau, presented state awards to Ukrainian rescuers who took part in the demining, using, in particular, Canadian equipment. Among the awarded was the dog Patron who was taught pyrotechnic work by his owner, Major of the Civil Protection Service Mykhailo Iliev.
---