Main — Diplomacy — True & Local gastronomy festival
Diplomacy
True & Local gastronomy festival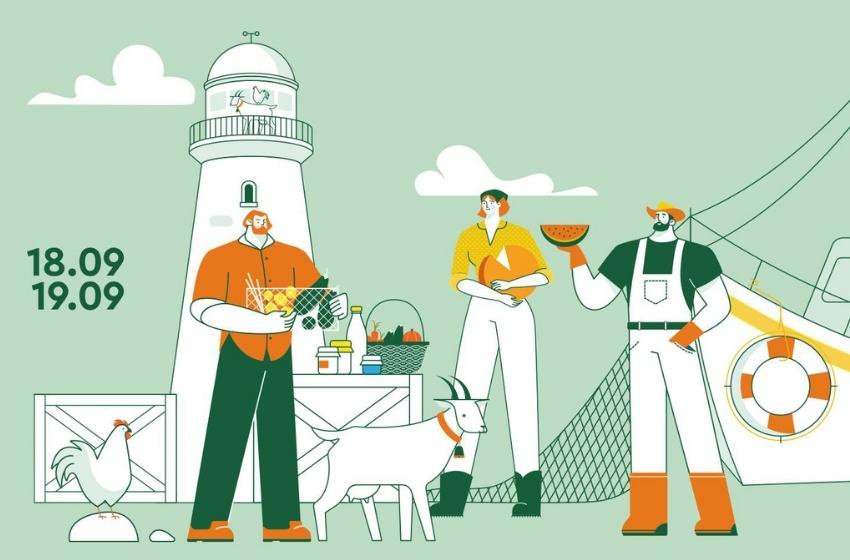 ---
The True & Local festival of local gastronomy opens new regional tastes on the map of Ukraine. During the two days of the festival, you will have a possibility to explore and celebrate Bessarabian gastronomy.
---
Gastronomic Bessarabia is the south of Odessa region. Do you think there is the same forshmak and salted sprat as in Odessa? That's not it. Mirudia, meat delicacies, honey, sheep cheese, paprika, lamb, bell peppers and eggplants. And this is just the beginning.
What to expect?
Farm Market
29 farmers of the Lavka Traditsiy and new producers from the Bessarabian region will bring their cheeses, sausages, sauces, spices, stews, Danube vegetables and seasonal novelties.
Taste each product. Get acquainted with the manufacturer and ask him everything.
Festival Menu
Silpo Resto is developing a special menu for festival guests. They will rethink local Bessarabian dishes and prepare traditional specialties.
Gastro-interactive
6 masterclasses from Odessa chefs and producers of the Lavka Traditsiy. Let's listen to the chefs of Odessa restaurants - Alexander Yourz (Yourz Space Bistro), Andrey Velichko (Province and company Mise en Place), Nika Lozovskaya (Dizyngoff)
Lecture on cheeses, cheese head cutting and tasting by Chizarnya - Roman Hayetsky
Tea ceremonies with a herbalist in the fourth generation Vadim Zhigun
The festival will take place on 18-19 September at Le Silpo in Odessa. Free admission
---