Main — Business — Ukrainian Alley was opened in the capital of Macedonia
Business
Ukrainian Alley was opened in the capital of Macedonia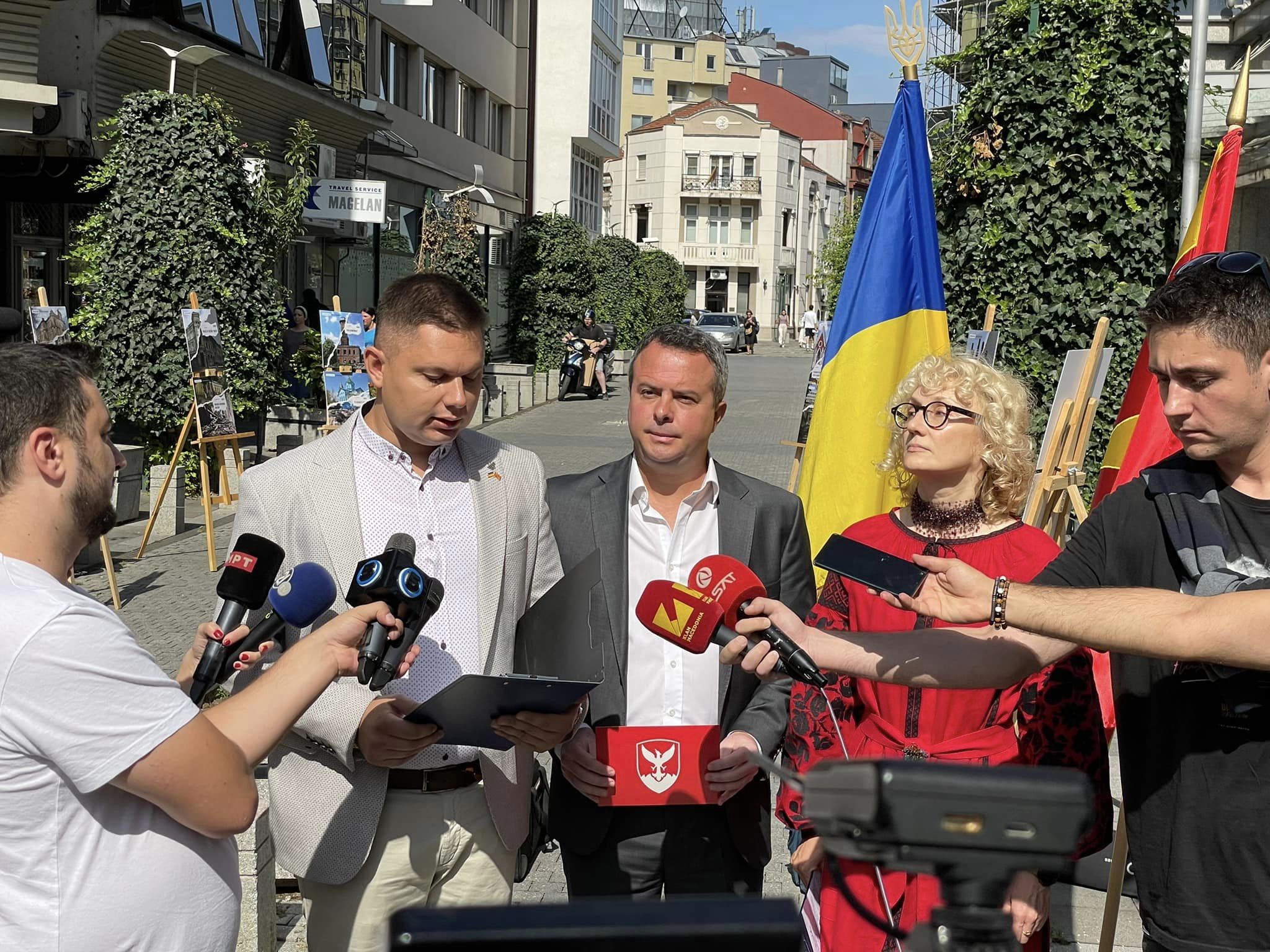 ---
Ukrainian Alley was opened in the capital of North Macedonia, Skopje. The Ukrainian embassy reported this on Facebook.
Trees were planted on the alley and a commemorative plaque "Ukrainian Alley. Glory to Ukraine! Glory to the heroes!".
The Community of Ukrainians, named after Lesya Ukrainka, joined the opening.
"This is an extremely important support of our state from the Macedonian society, especially during the armed aggression of the Russian Federation against Ukraine. Ukraine, the Ukrainian military, and ordinary people in Ukraine defend European and universal values ​​at the cost of their own lives. North Macedonia supports and helps Ukraine in all possible areas. You are our reliable friends and allies. Together with you we defend the democratic future of the world," said Larisa Dir, Ambassador of Ukraine.
After the opening of "Ukrainian Alley", guests could see a gallery of photos of Russia's crimes against Ukraine. The photos recorded the consequences of Russian missiles hitting churches, schools, sports fields, libraries, and hospitals by Russian planes.
---