Main — Culture — Ukrainian Drama "Klondike" is the winner of the Audience Award at Berlinale 2022
Culture
Ukrainian Drama "Klondike" is the winner of the Audience Award at Berlinale 2022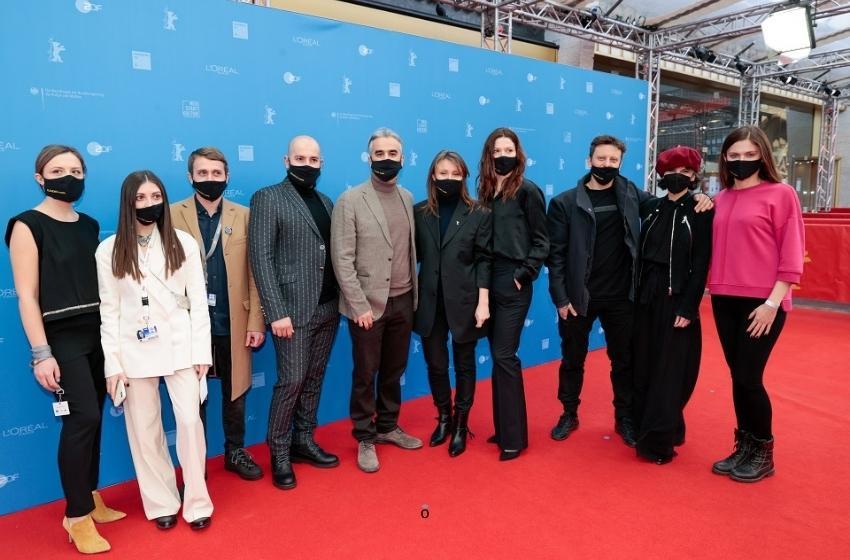 ---
The Audience Award is given by Radioeins Radio station, RBB television and Panorama Section to the three films that received the most votes, counting the audience votes cast throughout the festival.
---
On February 19, at the 72nd Berlin Film Festival, the winners of the Panorama Publikumspreis were announced: the prize of spectator sympathy, resulting from the spectator voting within the competitive festival programme "Panorama", was awarded to the Ukrainian drama "Klondike", which was also supported by the Ukrainian State Film Agency.
The premiere presentation of the movie "Klondike" was made by Mariette Rissenbeek, the director of the Berlin International Film Festival, on February 14, and Mariette Rissenbeek emphasized in her speech that Klondike is an artistic masterpiece whose reality is almost as if it is being lived today, despite being a movie set in 2014.
The show at the Zoo Palast festival became the first offline presentation of the film. The film's crew: director Marina Er Gorbach, starring Oksana Cherkashina, producers Mehmet Bagadir Er and Svyatoslav Bulakovsky, actors Oleg Shcherbina and Artur Aramyan, film casting director Tetyana Fimova Simon and artists.
The festival's ecumenical jury also awarded Marina Er Gorbach's drama. This award is given to films both for their artistic value and for their humanistic issues. At one time in the main competition in Berlin it was won by the classics of European and world cinema - Asgar Farhadi, Ildiko Enedi, Ken Loach, Michael Winterbottom.
"Klondike" became a very relevant film at the Berlinale 2022. We offered the European audience the reverse side of the current news feed about the Ukrainian-Russian border. For many, the realization that the war in Ukraine has been going on since 2014 was an emotional revelation. I personally felt that the film managed to turn the audience's fear into empathy for Ukrainians.

Maryna Er Gorbach
After the Zoo Palast festival screening, the audience was greeted by activists with posters "The film is over. The war is going on". A total of six Klondike screenings took place at the Berlinale.
The Ukrainian-Turkish co-production "Klondike" made its world premiere in the main competition section of the online Sundance Film Festival on January 20-30, and won the "Best Director" award.
Ukrainian rental of the film is scheduled for 2022.
---