Main — Culture — Ukrainian electronic duo ARTBAT collected UAH 1 million in support of Ukraine
Culture
Ukrainian electronic duo ARTBAT collected UAH 1 million in support of Ukraine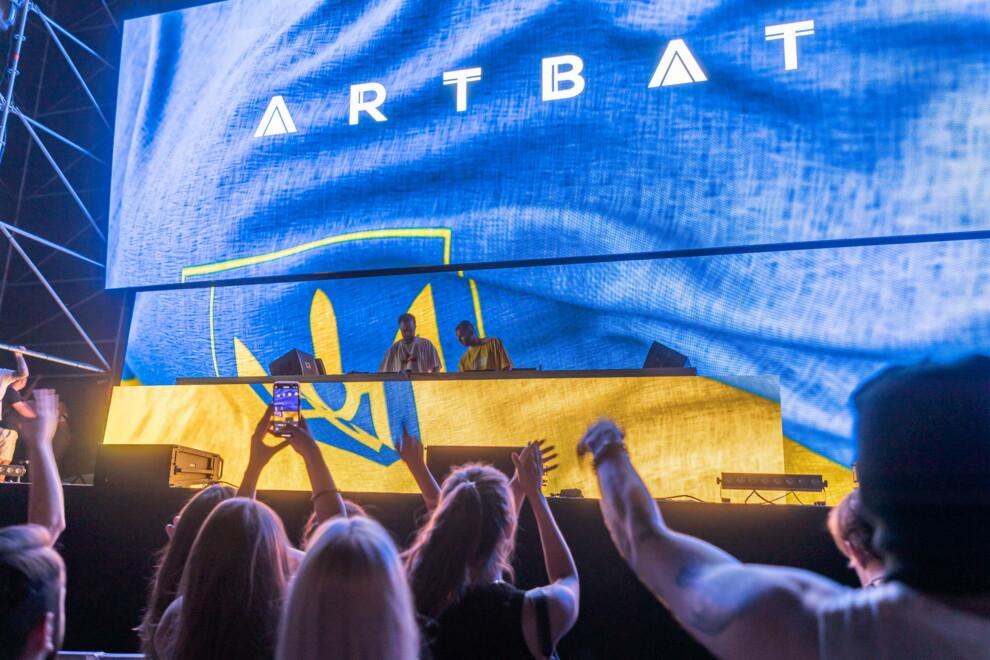 ---
As part of the Music Saves UA charity initiative, the Ukrainian electronic duo ARTBAT and the Kyiv promotion group SVET joined forces and organized a rave in Vilnius. It was possible to collect more than UAH 1 million during the event writes Vogue UA.
Thousands of citizens gathered in the capital of Lithuania to express support for the country that is fighting for its freedom. The attention was focused on the Ukrainian location Music Saves UA, which has already been seen by hundreds of thousands of people at European festivals. There you could learn more about the war in Ukraine: see photos from peacetime and realize the terrible consequences of the armed aggression of the Russian Federation.
Visitors willingly bought yellow and blue flags and bracelets with the inscription "Glory to Ukraine", all proceeds from the sale will help victims of the war. Every second visitor among the event guests wore an embroidered shirt, a t-shirt with Ukrainian symbols or complemented the look with yellow and blue accessories. The Vilnius authorities most fervently supported Ukraine. During the entire event, a giant balloon with a map of Ukraine flew in the air.
In addition to the opportunity to raise funds to help and support Ukrainians in such difficult times, this is also a great opportunity to present Ukraine as a modern, progressive and, of course, European country.

ARTBAT
Collecting more than UAH 1 million during the concert became possible, but donations are still coming. As part of the Music Saves UA charity initiative, ARTBAT will direct them to the evacuation of Ukrainians from the front line and humanitarian aid to the victims of war.
---