Main — Business — Ukrainian startup Party.Space raised $ 1 million
Business
Ukrainian startup Party.Space raised $ 1 million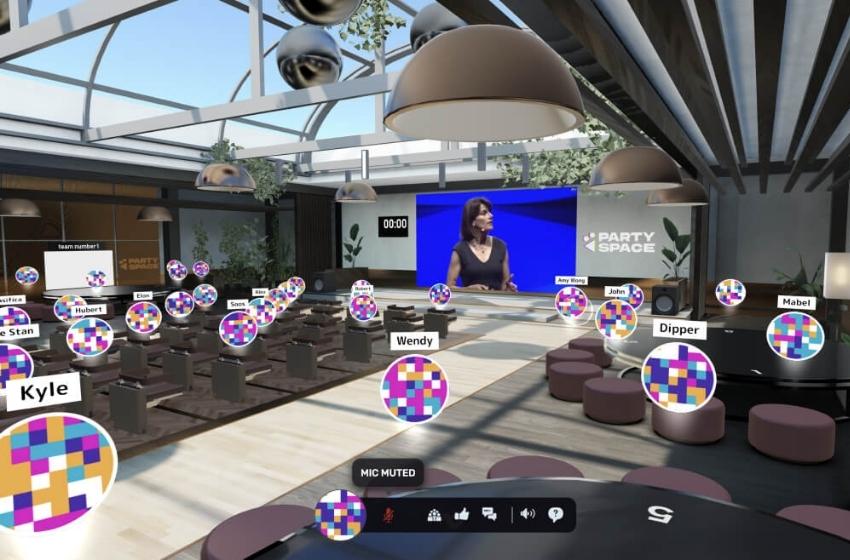 ---
A startup for virtual events, Party.Space, raised $1 million in a seed round from TA Ventures and the private investors club ICLUB.
---
Party.Space, a Ukrainian platform for virtual corporate events, received $ 1 million in seed round investment. The investors were TA Ventures, ICLUB and Day One Capital. The company will use the money to scale its sales, explore new applications, launch its first metaverse setting for virtual events, and create a collection of nonfungible tokens devoted to the purpose.
Party.Space is a virtual platform for corporate parties, themed events, seminars and afterparty with imitation of a live 3D presence and gaming activities. She also analyses the length of stay of people in the West, their behaviour, with whom they communicate, and what content is better.
The project team impressed the fund: the technology and speed of the Party.Space product is much higher than in other virtual spaces.

Igor Pertsia, TA Ventures
Party.Space facilitates corporate online activities thanks to room customization, as well as a strong technical component that allows a large number of 3D avatars of real people to be present in one room. It is aimed at creating a sense of presence where companies with large teams can gather together and communicate and collaborate.
We created this idea that we should be able just to move around in bubbles that identify you. We developed it so that each web page is a separate room for conversations.

Yuri Filipchuk
The platform was launched in May 2020 by Yuri Filipchuk, Dmitry Zavada and Artur Ostapenko. Now it has 11 types of virtual venues for various types of events. Party.Space's clients include Scania, Wargaming, Grammarly, Epidemic Sound, Plug'n'Play and DevGamm.
The company is based in Kyiv, Ukraine, and it has 23 employees.
---