Main — Culture — Ukrposhta is voting for a sketch for a new stamp for a European competition
Culture
Ukrposhta is voting for a sketch for a new stamp for a European competition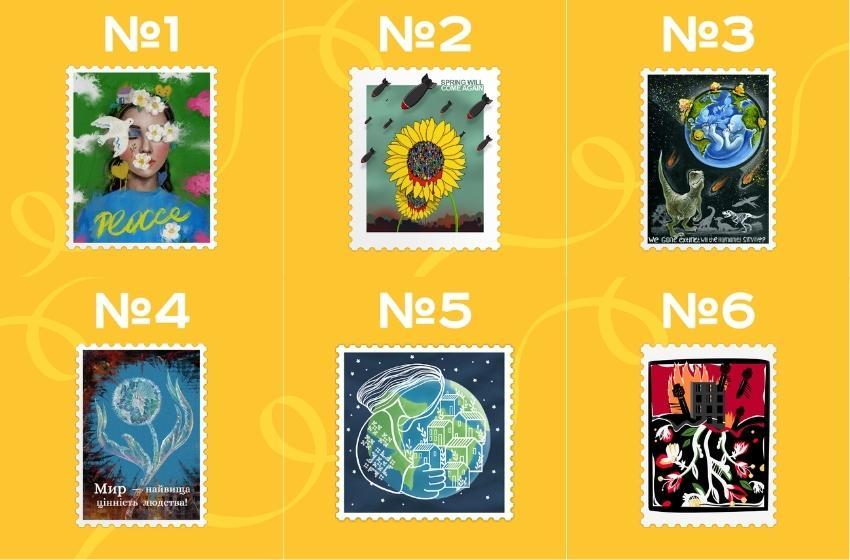 ---
Ukrposhta is voting for a sketch for a stamp for the PostEurop competition with the theme "Peace is the highest value of mankind!"
The press service of Ukrposhta reported this on Facebook.
We received hundreds of letters with robots and selected the top 6. The winner will compete in an international competition with other participants, and will have a chance to see his illustration in the releases of all member countries of the Universal Postal Union

UkrPoshta
The press service called for choosing one illustration that would convey all the pain and courage of Ukrainians fighting for their right to live in the world. You can make your choice in the social networks of Ukrposhta.
PostEurop is an association of state postal operators in Europe, one of the founding associations of the Universal Postal Union. PostEurop was created in 1993 to simplify postal circulation in Europe.
---