Main — War — Volodymyr Zelensky: Occupiers will try to recruit men into their army, avoid this as much as you can
War
Volodymyr Zelensky: Occupiers will try to recruit men into their army, avoid this as much as you can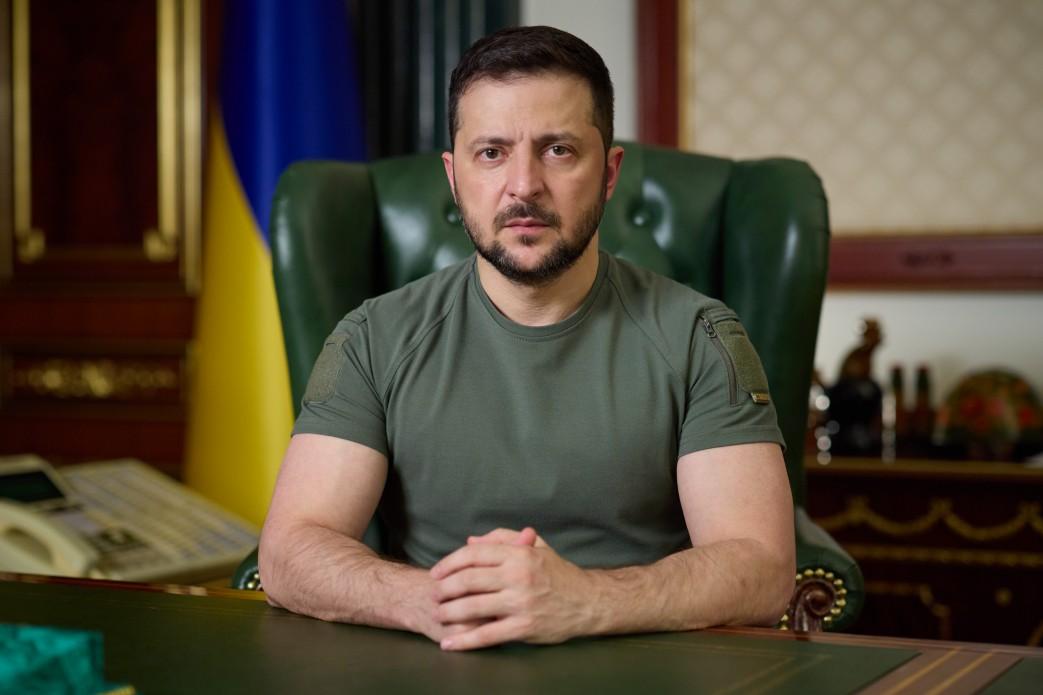 ---
Today was quite a fruitful day.
I met with the European Commissioner for Crisis Management. I thanked Mr. Lenarčič for all the assistance that was provided during the full-scale war. We discussed what other humanitarian needs of our people could be met with the help of our European friends. Of course, we touched on the situation with energy.
I spoke today with the President of Turkey. I thanked him for supporting our territorial integrity. We discussed the key security issues currently Ukraine and our entire region are facing. The key topics are efforts to further release our people from Russian captivity, defense cooperation, export of Ukrainian food.
I held negotiations with the Minister of Foreign Affairs of Greece – he arrived on a visit to Kyiv for the third time since February 24. I thanked Greece for its support in the defense sector. We agreed to strengthen our cooperation in bilateral relations and at the level of the European Union, as well as at the level of NATO.
Tomorrow I will participate in the European Summit – I will contact my partners. The key topic, of course, is challenges to our energy, both Ukrainian and European. We will respond to the terrorist threat together.
Today, Andriy Yermak met with representatives of the embassies of France, Germany, Italy, the Netherlands and Spain at the Office and discussed the strengthening of our anti-aircraft and anti-missile defense.
We are working to guarantee the complete safety of the Ukrainian sky. We already have significant results: 233 Shahed UAVs and dozens of missiles were shot down during the month. Ten Iranian drones were destroyed today and this is only in the Kyiv direction. Another 11 Shahed UAVs were shot down thanks to the soldiers of the Pivden air command. Thanks guys for the great job!
There are results in other areas as well. But, unfortunately, there are also impacts. We have new damage to critical infrastructure. Today, three energy facilities were destroyed by the enemy.
Of course, we will do everything possible to restore the normal energy capabilities of our country. But it takes time. And this requires our joint efforts. Tomorrow they are needed even more than before.
There will be clarifications from the heads of regional administrations and government officials, but in general, it is necessary to be especially conscious of electricity consumption from 7 am tomorrow.
Please do not turn on unnecessary electrical appliances. Please limit your electricity consumption and use those appliances that consume a lot of energy. Tomorrow, it is very important that the consumption is as conscious as possible, and thus the schedules of stabilization blackouts will be shorter.
I held a general meeting on energy issues today – the Office, government, energy companies.
We are preparing for all possible scenarios in view of the winter season. We assume that Russian terror will be directed at energy facilities until, with the help of partners, we ensure the ability to shoot down 100% of enemy missiles and drones.
Separately, today I want to address our people in the temporarily occupied areas of southern and eastern Ukraine. In the near future, the occupiers will try to recruit men into their army. Everywhere is the same as in Donetsk and Luhansk. Please avoid it as much as you can. Try to leave the occupied territory.
If you cannot do this and find yourself in Russian military structures, at the first opportunity try to lay down your arms and come to Ukrainian positions. And most importantly, protect your life. And be sure to help our other people who are close to you. Our common task is to persevere. Stand against these weirdoes…
Russia avoided even the word "war" for six months, punished its own people with criminal cases for it, and now it declares martial law in the occupied territory.
The occupiers themselves brought the war to our land under their constant false pretense of alleged negotiations, and now they are signing some decrees cementing the war.
Well, what can I say? It's just hysterics of the "Chekist comrades." Hysterics, which will be greater the closer Russia's defeat is.
In the evening, I signed another decree on awarding our soldiers. Seventy one servicemen of the Armed Forces of Ukraine were awarded state awards today.
I thank everyone who fights and works for Ukraine! I thank everyone who helps our defense!
And I would like to thank separately for the fact that it was the Ukrainian people who this year became the laureate of the special honor of the European Parliament – the Sakharov Prize. This award is given annually to those who have made the greatest contribution to the defense of democracy, human rights and European values. It is really important that all Ukrainian men and women – millions of our people who so bravely defend freedom were recognized in Europe this year.
Glory to our beautiful people!
Glory to Ukraine!
---