Main — War — Volodymyr Zelensky: The NSDC decision on sanctions against Russia's nuclear industry has been put into effect, and this is not the last decision on this industry
War
Volodymyr Zelensky: The NSDC decision on sanctions against Russia's nuclear industry has been put into effect, and this is not the last decision on this industry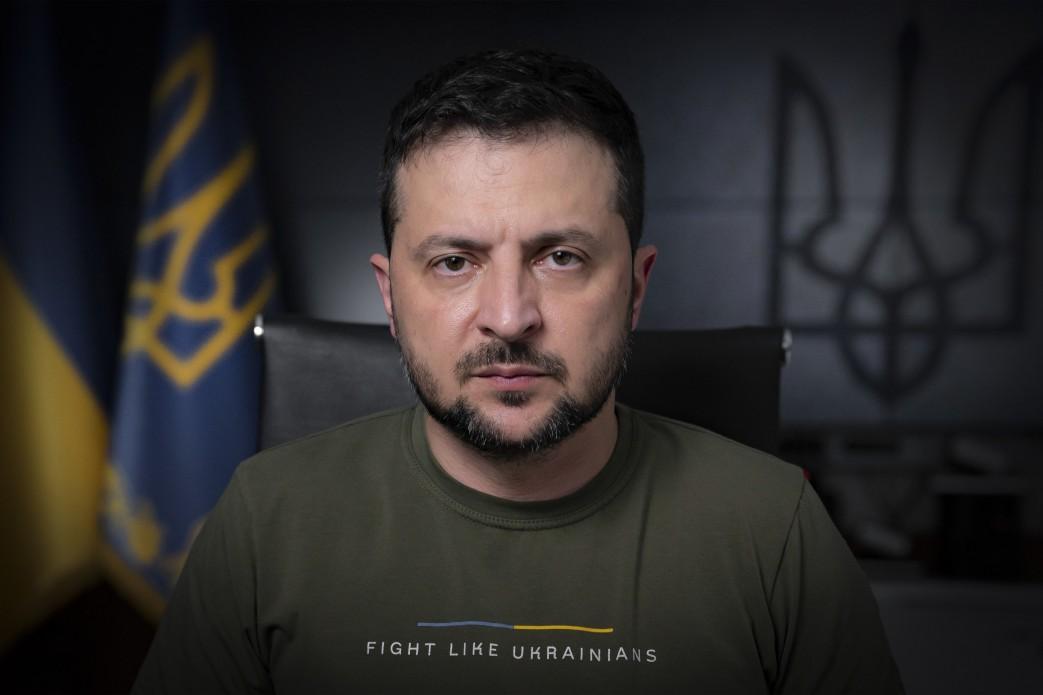 ---
Today we have another sanctions step by our country against the terrorist state. The NSDC decision on sanctions against Russia's nuclear industry has been put into effect. This is not the last decision regarding this industry of theirs. The point of our steps is also to bolster the efforts of our diplomats to extend global sanctions to this part of the Russian aggression machine.
Russia is the only country in the world that allows its military to shell nuclear power plants and use NPPs as a cover for shelling. Russian missiles have repeatedly followed trajectories over Ukraine's nuclear facilities. The terrorist state uses the nuclear industry as one of the elements of foreign expansion. To put pressure on other states. To create respective threats to the sovereignty of other states.
All of these are sufficient reasons for Russia's nuclear industry to be subject to global sanctions. And we are working on this with our partners.
We also continue our diplomatic marathon to prevent the Kremlin from using world sports and the Olympic movement for its propaganda. Representatives of a terrorist state should have no place at the Olympics and international tournaments.
Ukraine has sent respective letters to the companies that support the International Olympic Committee the most. These are large international companies that are definitely interested in ensuring that their reputation and support are not used for war propaganda.
We have already begun preparing for the events of the coming week, which could become quite significant. We are preparing decisions and negotiations that should strengthen our warriors, provide Ukraine with more international support and more weapons. Both public and non-public formats of work are planned.
I would like to express my special gratitude to those involved in the recovery from the power accident in the Odessa region. Restoration works are ongoing around the clock. As of today, hundreds of thousands of people in the Odessa region are without electricity supply.
And of course, before the Russian terror, there were no such problems with electricity in Odessa and other regions of the country. Now, extraordinary efforts are needed to ensure the normal operation of the energy system.
I am grateful to the power engineers, repairmen, officials - each and every one who is working to restore normal technical capabilities of electricity supply and to preserve our generation.
By the way, this week we have reached some important agreements with our partners regarding our energy sector. In particular, the European Union is willing to support Ukraine with electricity supplies. I thank our partners for this. We are also stepping up cooperation in the supply of energy equipment. We also have extremely successful examples of energy saving initiatives.
For example, just this week alone, people have already received the first million of LED lamps in exchange for energy-consuming incandescent lamps. More than 800 thousand applications under this program are already in Diia, which means it is as convenient as possible.
When we fully implement the program - which is 30 million LED lamps - it will result in significant savings in consumption. I am thankful to Mrs. Ursula von der Leyen, President of the European Commission, for supporting this initiative.
Separately about the frontline.
There are already many reports that the occupiers want to do something symbolic in February. To try to avenge their last year's defeats. We see this increased pressure in various areas of the frontline, as well as pressure in the information field.
It is very difficult in the Donetsk region - there are fierce battles. But no matter how hard it is and no matter how much pressure there is, we have to withstand it. We have to use and we do use every day and every week to reinforce our defense at the front, to strengthen our international position, to increase pressure on Russia and to give our people new opportunities to get through this difficult time.
We have no alternative but to defend ourselves and win.
I am grateful to each and everyone who is focused on strengthening the state!
Thank you to everyone who fights for Ukraine!
Thank you to everyone who helps our state!
Glory to Ukraine!
---