Main — Business — Zelensky asked Trudeau for a liberalisation of Canada's visa for Ukrainians
Business
Zelensky asked Trudeau for a liberalisation of Canada's visa for Ukrainians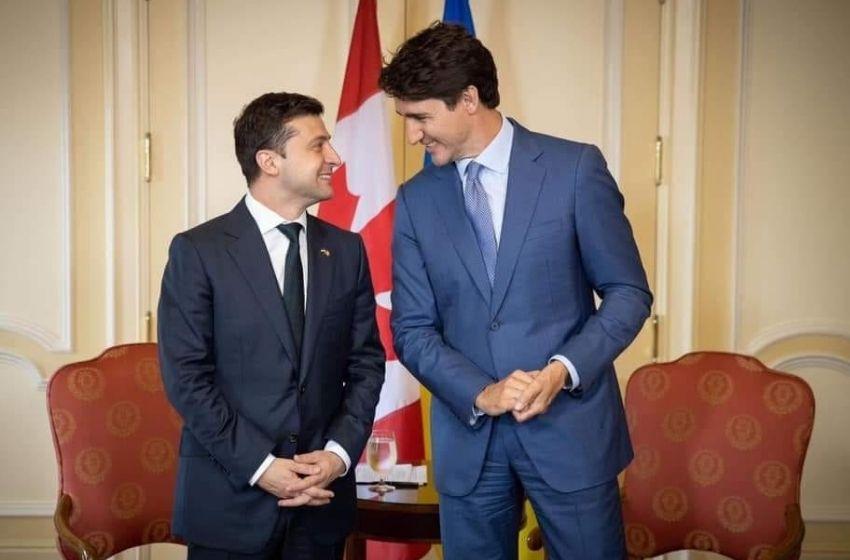 ---
President of Ukraine Zelensky encourages a gradual liberalisation of Canada's visa for Ukrainian citizens.
---
Canada's visa liberalization for Ukrainians remains a topical issue for me. I hope we will be able to move this process forward and achieve simplification for Ukrainians traveling to Canada

Volodymyr Zelensky said to Justin Trudeau (President's press service)
In July 2019, during his three-day visit to Canada, President of Ukraine had met the Canadian Prime Minister and Foreign Minister Chrystia Freeland. They already talked about an agreement between Ukraine and Canada on youth mobility, in order to allow Ukrainians and Canadians to travel under the simplified procedure for up to one year to study and work. "I would very much like Ukrainian youth to gain knowledge and experience here," Zelensky claimed.
The parties also discussed the possibility of coordinating measures taken by both countries to overcome coronavirus consequences. The President of Ukraine and the Prime Minister of Canada called for the removal of artificial barriers to the development of international trade to support national economies weakened by the pandemic, as well as to ensure access of all countries to the necessary medical products.
I express my sincere support to your Government and to all Canadians in the fight against coronavirus. I would like to express deep condolences to the relatives and friends of the deceased and wish the sick a speedy recovery.

Volodymyr Zelensky
Volodymyr Zelensky and Justin Trudeau also discussed the progress of reforms in Ukraine. The Canadian Prime Minister called the steps taken by the Ukrainian President to reform the State courageous and expressed support. During the meeting in Toronto, Zelensky invited officially Trudeau to visit Ukraine
I know that today CN Tower will be highlighted with yellow and blue colors. This is incredibly pleasant, and it is a great honor for us. I promise, when you visit Ukraine, by the way, I officially invite you, Mr. Trudeau, we will certainly show respect to you, to Canada, to all your citizens.

Volodymyr Zelensky (Toronto, 4th July 2019}
---