Main — Business — Zelensky's vyshyvanka sold for $100,000 at an auction in Washington
Business
Zelensky's vyshyvanka sold for $100,000 at an auction in Washington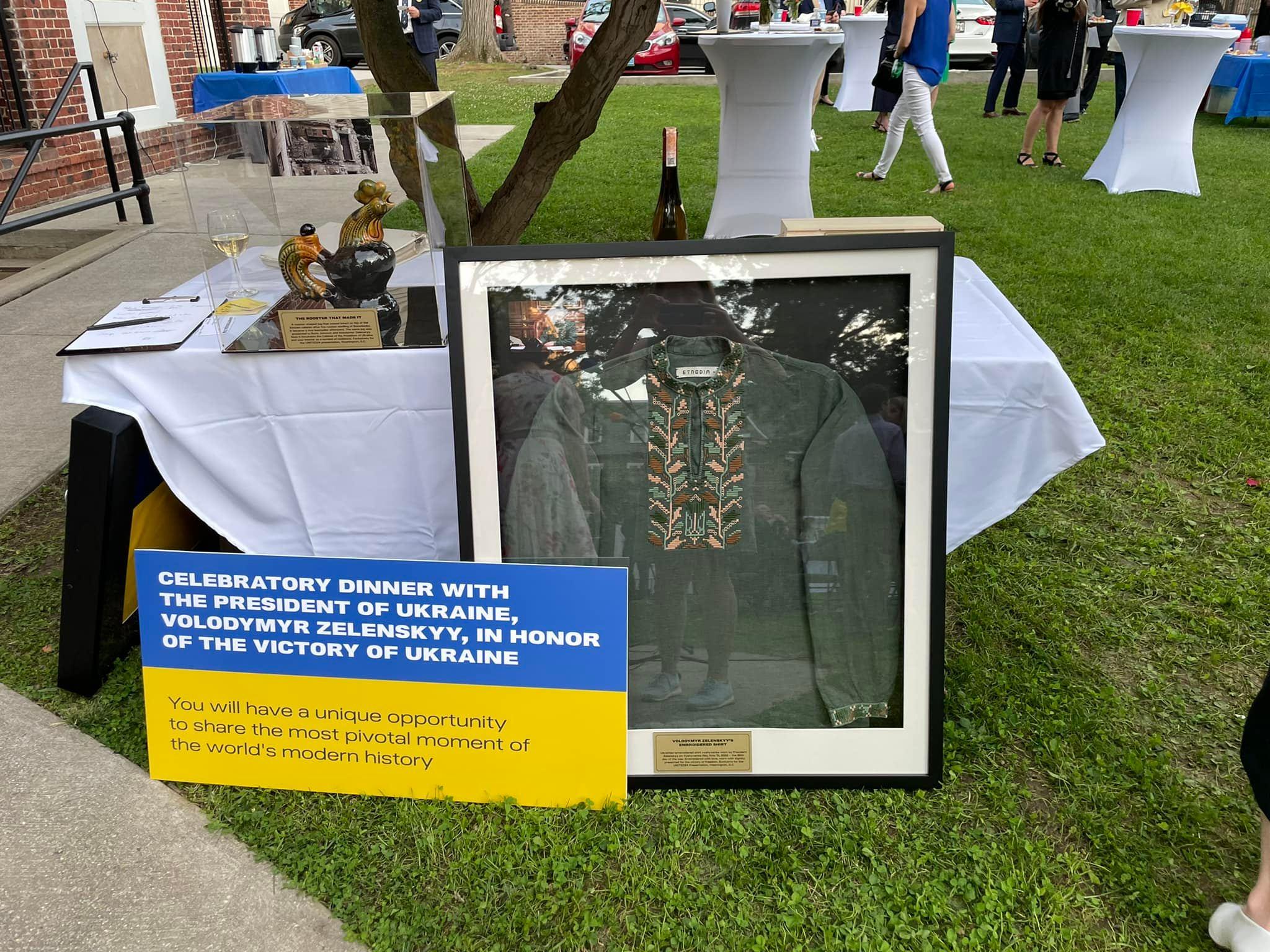 ---
Main image: Tatiana Vorozhko
An embroidered shirt (vyshyvanka) worn by Ukrainian President Volodymyr Zelensky on Vyshyvanka Day on May 19 was sold at a charity auction in Washington for $100,000.
According to Voice of America, the law firm Asters USA became the buyer of the lot.
The auction took place on Friday, June 3, as part of the presentation of the United 24 program on the territory of the Ukrainian House in Washington.
As the event organizers explain, United 24 was created to raise funds to help Ukraine. The funds are transferred to the accounts of the National Bank and directed by the relevant ministries for needs in three areas: defense and demining, medical assistance, and the restoration of Ukraine.
Also, all philanthropists can choose a specific project for donating funds. Donations are tax-deductible.
During a charity auction on Friday, in addition to the embroidered shirt of the Ukrainian president, T-shirts with the signatures of Artem Dovbik and Andriy Yarmolenko were sold, in which they competed during the winning match of the Ukrainian team against Scotland on June 1.
A well-known ceramic figurine of a cockerel was also sold, similar to the one that survived on a locker in a residential building shelled by Russians in the village of Borodyanka, Kyiv region.
On May 5, Zelensky launched the United24 project to support Ukraine. The platform was created to raise funds to support Ukraine. The first ambassador of the United24 global project was the famous football player and coach Andriy Shevchenko.
---