Main — Business — University in Genoa teaches the architecture of Odessa to Italian students
Business
University in Genoa teaches the architecture of Odessa to Italian students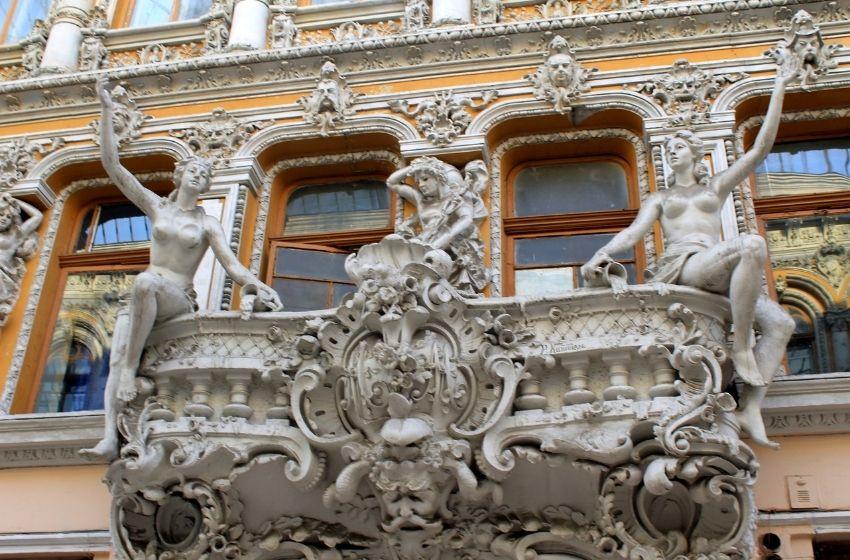 ---
The University of Genoa launched a course on "History of Architecture of historical buildings of Odessa" to its students. The lectures are held by Julia Pellegren, Professor of Architecture and Design, and Manuel Gaussa Navarro, Professor of Urban Planning,
---
Genoa is Sister City of Odessa since 1972 and this initiative by the Genoese University underlines the special relation between the two port cities.
Italians have made a huge contribution to the development of architecture in our city. Today we are also discussing with our partners the creation of a structure in Odessa, an advisory body which will provide practical advice on the planning and development of Odessa under the guidance of Italian subject experts.

Gennady Trukhanov, Mayor of Odessa
Unfortunately, Odessa is losing those buildings Italians study at the university. It could happen, in the future that Italians will know more about the old architecture of Odessa than Odessans themselves.
In the past few years alone, Odessa has lost several architectural gems. Thus, construction firm "Hephaestus" demolished a pre-revolutionary mansion on Gagarinsky Plateau, known as Dacha Doksa, despite public protests.
Thanks to activists' protests and donations by Odessa residents another old mansion on French Boulevard, known as Anatra's Dacha, was saved. This building was handed over to the Monster Corporation Charity Fund and they collected money for priority works and conservation of the villa, which belonged to Arturo Anatra, one of the last big entrepreneurs of Odessa before red revolution.
Last year, a corner of a historic residential building on Yasnaya Street collapsed. It is one of the most comfortable tenement houses in the Otrada neighbourhood: the house of E. S. Vernett. Its architecture belongs to the late Art Nouveau period in Odessa. The house is based on stylistic variations of German Neoclassicism and Art Nouveau. It was realised by the architect A. Minkus in collaboration with M. Linetsky. Fortunately, there were no victims; the occupants managed to escape from the collapsing building.
Last May, another pre-revolutionary residential building in the city centre, Trinity Street, partially collapsed: Benedatto House, built in 1890. Before that, the residents had complained many times about a construction, which was taking place right by the wall of the house, and asked for the old building to be strengthened. But their pleas went unheeded. The mayor's office decided not to reconstruct the pre-revolutionary building, although the opportunity existed, but to demolish it.
Odessa residents actively demonstrated against the construction on Lidersovsky Boulevard, near Dacha Marazli, trying to protect the historic buildings from demolition. It belonged to Georgios Marazli, one of the most respected and beloved mayors of Odessa.
---
Source and pictures: CULTUREMETER
---