Main — Culture — Four Ukrainian women have made it into the annual TIME Next 100 list - people who are changing the world
Culture
Four Ukrainian women have made it into the annual TIME Next 100 list - people who are changing the world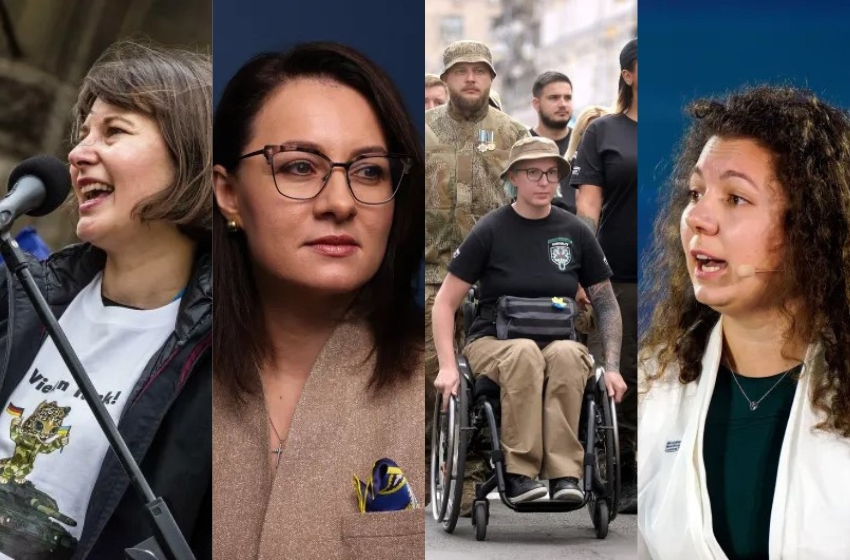 This year's TIME Next 100 list includes four Ukrainian women:
Yulia Sviridenko - First Deputy Prime Minister and Minister of Economy of Ukraine.
Daria Kaleniuk - Ukrainian civil activist and Executive Director of the Kyiv-based Anti-Corruption Action Centre.
Yana Zinkevych - A medical volunteer, founder of the "Hospitallers" battalion, a veteran, and a Member of the Ukrainian Parliament.
Anastasiia Volkova - A Ukrainian entrepreneur and the founder of the startup Flurosat, which provides technological services to the agricultural business in various countries.
TIME100 Next recognizes 100 new leaders who are influencing the future in fields such as business, entertainment, sports, politics, healthcare, science, activism, and more. Each year, the list includes global stars, scientists, politicians, and government officials who are already making a significant impact on the world and shaping our future.
Yulia Sviridenko is featured in the "Leaders" category, while Yana Zinkevych and Daria Kaleniuk are in the "Activists" category, and Anastasiia Volkova is listed in the "Innovators" category.
It's worth noting that last year, three Ukrainians made it to the TIME100 Next list, including two government officials - Mykhailo Fedorov, Vice Prime Minister and Minister of Digital Transformation, and Oleksandr Kubrakov, Vice Prime Minister for Reintegration of Ukraine. Additionally, Marina Viazovska, a mathematician and professor at the Swiss Federal Institute of Technology, became the second woman to receive the Fields Medal, the highest award in mathematics.