Main — Culture — FROLOV presented a new MOLODA collection during the first solo show at London Fashion Week
Culture
FROLOV presented a new MOLODA collection during the first solo show at London Fashion Week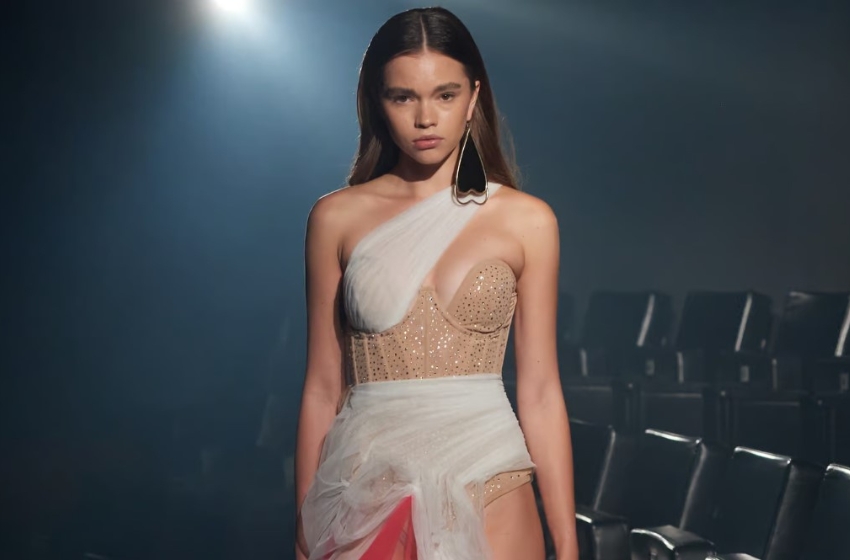 The creative director of the brand, Ivan Frolov, created the new collection, which was presented at Bulgari Hotel London, inspired by feelings of youth, freedom, and blossoming.
In this season, FROLOV incorporated the concept of sculptural silhouettes adorned with roses. These elements were inspired by the work of the Ukrainian artist Zhanna Kadyrova. The collection includes black and white silk robe dresses with FROLOV's iconic hearts designed in an ultrasound shape.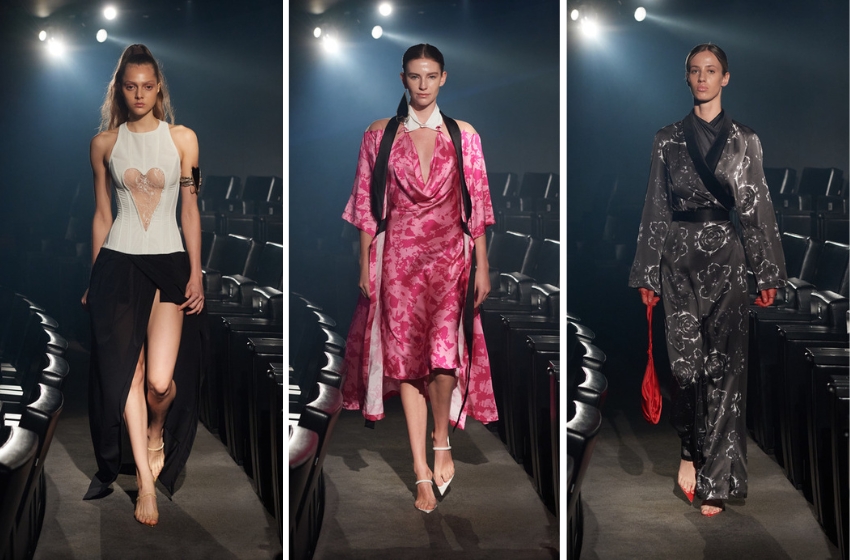 The recognizable FROLOV heart in this collection reinforces Ivan's love for his native Kyiv, where despite the possibility of getting lost in feelings of fear, the city still lives and blossoms. An additional homage to the capital of Ukraine is depicted in golden lace chestnuts.
Heart-shaped hand mirrors are used by FROLOV as a symbol of strength in the couture collection. In the new release, they are crafted using a traditional method with polishing to enhance their durability. Thus, the heart-shaped mirror becomes an accessory that will never break.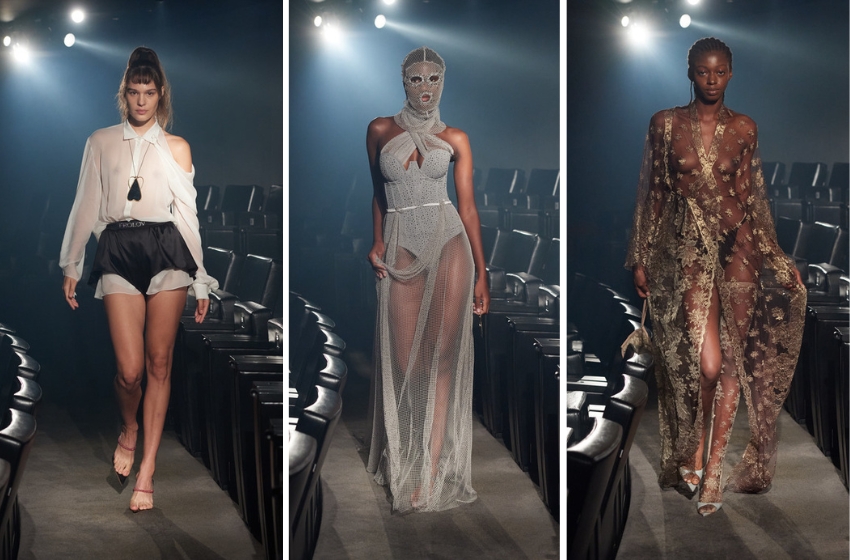 The FROLOV SPRING 2024 Collection also includes FROLOV's perennial bestsellers: corsets and corset dresses embellished with Swarovski crystals which the brand has specially designed by crystal masters.
The work on the collection, as well as the show, are accompanied by songs from the Ukrainian variety music scene of the 70s: "A Red Rose" and "Chestnuts Are Falling" by Yulia Pashkovska; "My Love" by Lina Prohorova; "In The Valley, The Fog" by Mykola Kondratiuk. They all convey the spirit of the collection – youthfulness, playfulness, inspiration, and freedom.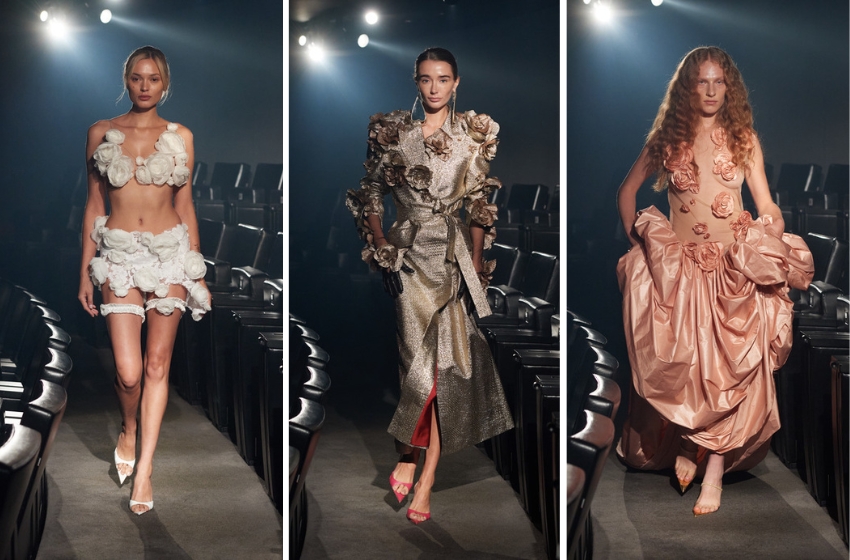 This fashion show of FROLOV Spring 2024 is supported by the USAID Competitive Economy Programme initiative by Ukrainian Fashion Week.