Main — Business — Germany OKs weapons for Ukraine
Business
Germany OKs weapons for Ukraine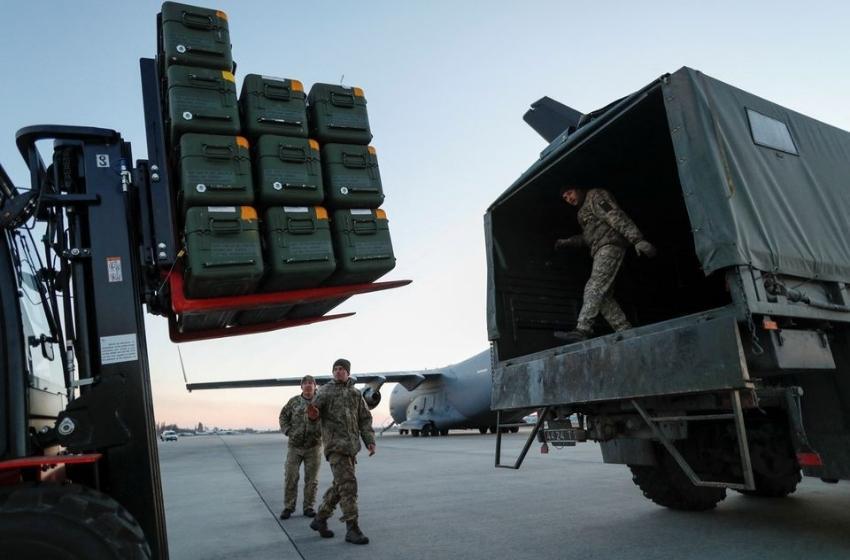 ---
Germany has authorized the Netherlands to send Ukraine 400 rocket-propelled grenade launchers to aid in the fight against Russian invaders, according to two EU officials — marking an abrupt shift in Berlin's military policy amid pressure from EU and NATO allies.
Photo: Reuters
---
This decision was made by the federal government, according to Der Tagesspiegel.
Until Saturday, Germany had clung to a longstanding practice of not permitting lethal weapons that it controlled to be transferred into a conflict zone.
Politico wrote:
"That stance bewildered some European officials, even more so after Russian President Putin started a full-scale invasion and launched missile strikes on Kyiv.
Germany's shift comes as numerous Western allies are mobilizing to send Ukraine more guns, ammunition and even anti-aircraft defense systems as Russian forces bear down on major Ukrainian cities.
The reversal could mean a rapid increase in European military assistance for Ukraine, as large portions of the Continent's weapons and ammunition are at least in part German-manufactured, giving Berlin legal control over their transfer. Yet Berlin's changing stance does not necessarily mean all requests for arms shipments will be approved, as each case is decided individually.
Before Saturday's turnaround, senior Ukrainian officials had been complaining bitterly for weeks about Germany's refusal to allow arms shipments to bolster Ukraine's defenses.
Estonia, in particular, had said it wanted to send old howitzers but was prevented from doing so because Germany was withholding its approval. Estonia bought the weapons from Finland, which gave its sign-off, but Germany also has to OK the transfer because it originally sold the howitzers to Finland.
On Saturday, more countries started chipping in.
The Netherlands said it will send 200 Stinger anti-aircraft defense systems to Ukraine — often the top-requested type of military aid among Ukrainian soldiers and officials (apart from Western powers sending their own planes and forces to fight with Ukraine). And Belgium announced it would supply Ukraine with 2,000 machine guns and 3,800 tonnes of fuel.
Across the Atlantic, the United States on Saturday also upped its ongoing military assistance to Ukraine, authorizing up to $350 million to help bolster Ukraine's defenses, funding that will include "further lethal defensive assistance."
A senior Central European official insisted that Europe must move now. "Now is the time to help as much as we can," the official said. "There are people dying and [there] will be more if we don't do what is the bare minimum," the official said, adding: "It is a question of survival for Ukraine."
Hans von der Burchard contributed reporting.
---