Main — Diplomacy — Museum of the Socialism Monuments
Diplomacy
Museum of the Socialism Monuments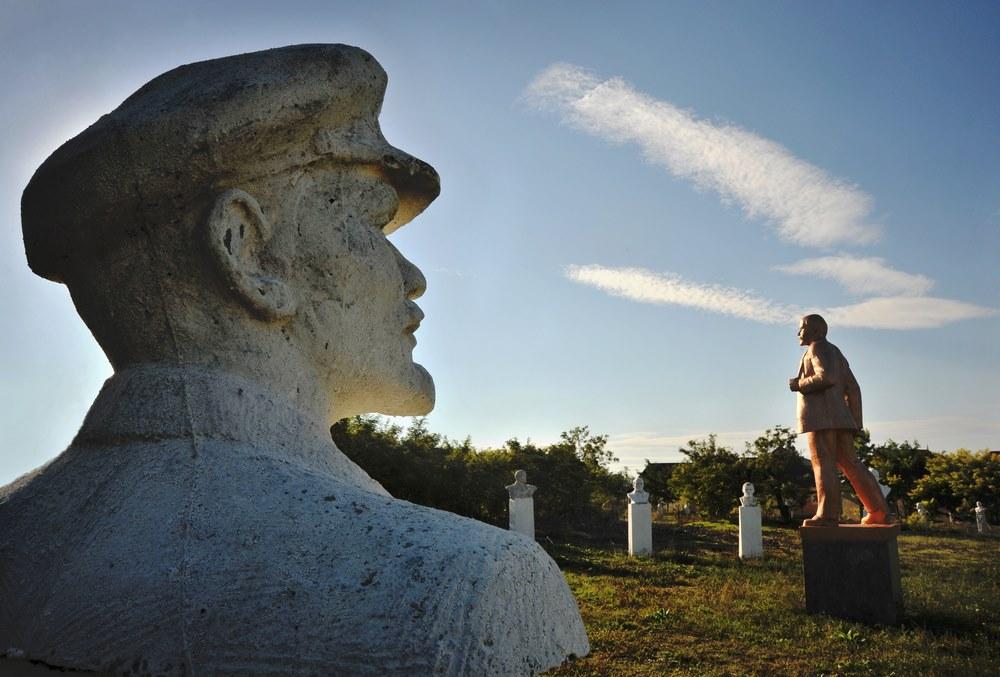 ---
One of the most impressive places in Frumushika Nova is the Museum of the Monuments of Socialist Realism.
---
The sculptures of Lenin, Stalin, Trotsky, Gorky, Dzerzhinsky stand in the middle of the steppe, like Soviet Stonehenge. At the moment, 130 sculptures have been collected here. According to the owner Alexander Palariev, he bought most of the monuments before decommunization. In the wave of the Leninopad (the trend of clearing all sculpures of socialism icons), which swept through Ukraine after the Maidan, he collected about 5% of his monumental collection.
Is it expensive to buy a monument of Vladimir Lenin?
"It all depends on size and the situation. When you have a nice mood and an extra money, you don't bargain at all."

Alexander Palariev
Why he should collect the fragments of the USSR?
"I have good relations with the Lithuanian Embassy, the ambassador invited me to his homeland in 2011. He drove me to Grutas park. One Lithuanian man who exported berries and mushrooms organized this park on the site of a former swamp. The result was a museum of Soviet occupation, well-known among tourists."

Alexander Palariev
Exhibits are brought not only from the Odessa region, but also from all over Ukraine. Now Palariev is in constant trips between Italy, Lithuania, Greenland and some other Ukrainian village, where he hunts for new exhibits.
---