Main — Culture — 10 days after launching the Ukrainian Railways project "Tickets to Victory," people bought more than 3,000 tickets to the liberated city
Culture
10 days after launching the Ukrainian Railways project "Tickets to Victory," people bought more than 3,000 tickets to the liberated city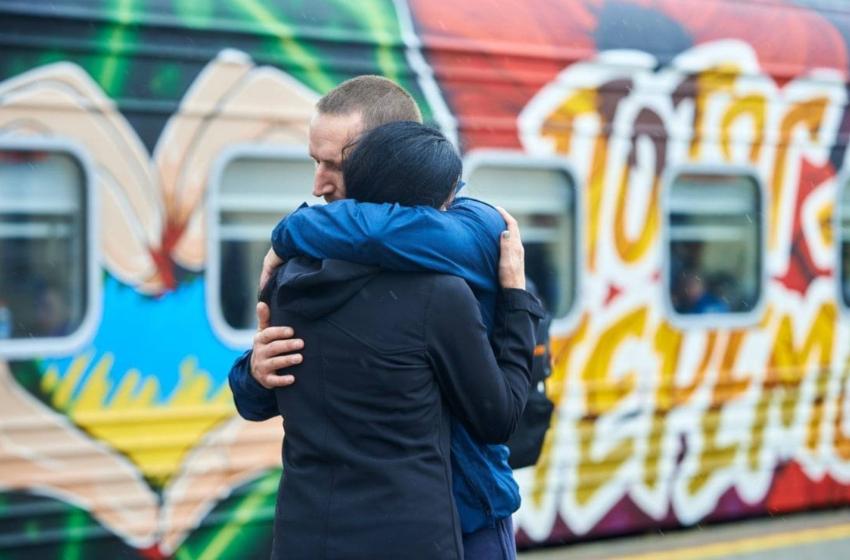 ---
10 days after launching the Ukrainian Railways project "Tickets to victory," people bought more than 3,000 tickets to the liberated city of Kherson, and the still-occupied cities of Donetsk, Luhansk, Mariupol, Simferopol, and Sevastopol.
Thanks to this, over 5,000,000 UAH has been accumulated! All these proceeds will be sent to purchase last-mile transport - cars that help connect cities and towns in the de-occupied territories - with their nearest railway junctions.
The first three "Trains to Victory" have already left for Ukrainian Kherson, and Ukrainian Railways continue to work with the hope of resuming trains to Crimea, Mariupol, and Donetsk as soon as possible; these are the destinations for which Ukrainians are most actively buying tickets.
We thank the partners of the project: GresTodorchuk for the concept of the project, the Concert_ua portal for support, and everyone who has joined the initiative and believes in the victory of Ukraine.
---