Main — War — Survey: 90% of Ukrainians believe that Russia should compensate for all the destructions
War
Survey: 90% of Ukrainians believe that Russia should compensate for all the destructions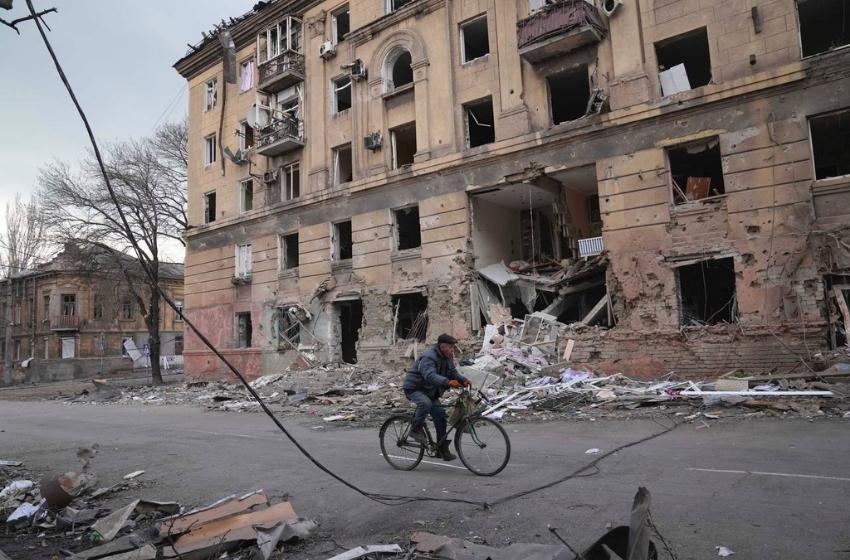 ---
Residents of the center, aged 18 to 50, and those who have left their city are more willing to join the reconstruction.
Most Ukrainians are quite optimistic about rebuilding the country after the war.
This is evidenced by a poll conducted by the Sociological Group "Rating" on March 19.
Thus, 51% of Ukrainians believe that five years will be enough for reconstruction, 13% - up to a year. Young people and those forced to leave their cities are more convinced of this in the west of the country.
"Young people are usually more optimistic. Unlike in the east, the war did not cause significant damage in the West, allowed more life to be preserved, and adds optimism. People who have left their homes live hoping that everything will be fine with their home." - said in the study.
At the same time, Ukrainians are also ready to wait and join the country's reconstruction - 61% want to support or go to work on construction financially, 33% would like to, but do not have such an opportunity. And only 5% believe that this is a matter solely for the government. Plans to rebuild Ukraine unite Ukrainians, with the majority taking a consolidated, proactive stance and pointing to collective responsibility.
90% of respondents believe that Russia should compensate for Ukraine's economic and infrastructural losses due to the war. In addition, 21% of Ukrainians believe that European countries should join, 17% - international organizations, 12% - the United States, and only 10% - Ukraine.
The large-scale invasion has been going on for 28 days (8 years of war). The occupiers continue to destroy Ukrainian villages, towns, and cities with cruise missiles and air bombs, killing civilians and destroying infrastructure.
Prosecutor General of Ukraine Iryna Venediktova emphasizes that the Russian occupiers kill at least 5 of our children every day. As of March 23, 121 children had died at the hands of the Russians.
---