Main — Culture — A miniseries titled "The First Days" will portray the experiences of Ukrainians during the early stages of Russia's full-scale invasion and will be broadcast in Finland
Culture
A miniseries titled "The First Days" will portray the experiences of Ukrainians during the early stages of Russia's full-scale invasion and will be broadcast in Finland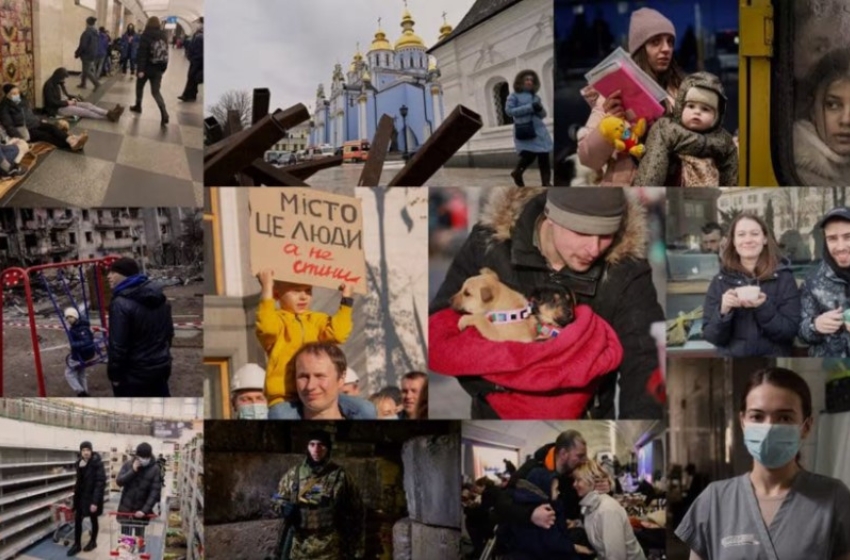 In Finland, a six-episode series about the lives of Kyiv residents at the beginning of Russia's full-scale invasion titled "The First Days," which was filmed in spring 2023, will start airing on October 29th in prime time with Ukrainian language and Finnish subtitles. This information is provided by Yle.
"One of Yle's objectives, the national broadcasting company of Finland, is to depict contemporary events not only through news and documentaries but also through dramatic works. Drama offers a different perspective on daily life in the midst of war," noted Ville Vilen, Head of Yle's Creative Content Department.
The series was produced in collaboration with national broadcasters from Sweden (SVT), Norway (NRK), and Finland (YLE). It was filmed in spring 2023. Each episode of the series is an artistic minifilm based on real events, featuring characters inspired by real individuals.
"All of them were caught off guard by the news of the invasion, dividing life into 'before' and 'after': a homeless man who aided the local Territorial Defense unit in repelling the occupiers, even without proper identification; the legend of Ukrainian showbiz, Andriy Danylko, who became an inspiration and an example of resilience for millions; Olga, her two children, and her husband, forced to share a single room with her ex-husband as a result of the war; Max, an unsuccessful private zookeeper who just wants to be left alone but ends up trying to save the lives of animals; Klaus, a German who came to evacuate his girlfriend from Kyiv and found himself in a perilous volunteer quest in the Kyiv region; and Yegor, a young boy whose imagination involves shooting down rockets like evil birds heading for the hospital where his mother works," as described in the synopsis.