Main — War — New sanctions: Defence industry, political parties and individuals linked to oligarchs
War
New sanctions: Defence industry, political parties and individuals linked to oligarchs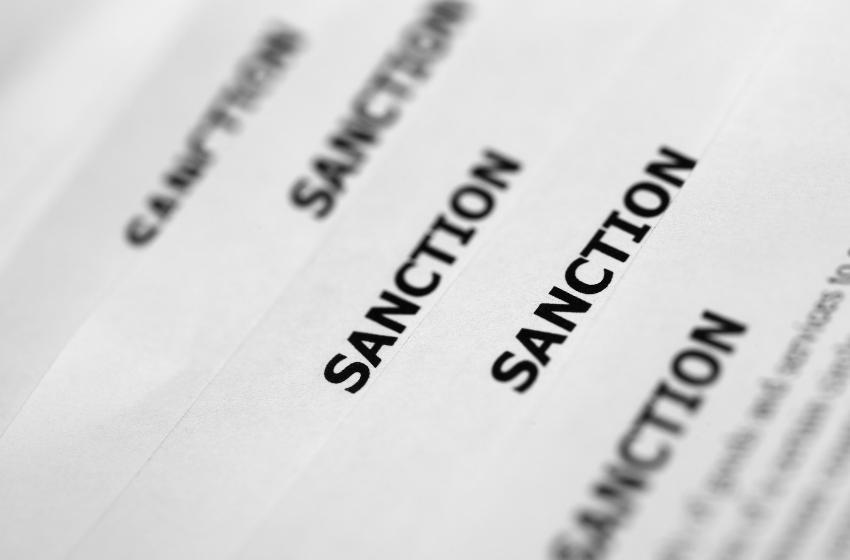 ---
President of Ukraine Volodymyr Zelenskyy has enacted the decision of the National Security and Defence Council of Ukraine to impose sanctions against legal entities associated with the russian military-industrial complex. By another decree, the President introduced sanctions against individuals whose restrictions had already been imposed by Ukraine's partners, political parties from russia, etc.
The proposals for sanctions were previously reviewed and recommended for submission to the NSDC by the Interagency Working Group on the Implementation of the State Sanctions Policy chaired by the First Deputy Prime Minister of Ukraine, Minister of Economy of Ukraine Yuliia Svyrydenko.
"Another large package of sanctions has been introduced against companies and individuals associated with the russian military-industrial complex. We also mirror the sanctions imposed by our partners on family members of russian oligarchs, people close to them and companies that are de facto owned by russians. Finally, sanctions are being imposed on russian political parties, and in fact, branches of one party called the putin regime. We continue to work on strengthening the sanctions pressure," said Yuliia Svyrydenko.
Thus, according to Presidential Decree No. 236/2023, sanctions were imposed against 322 companies associated with the russia's military-industrial complex. In particular, the list includes: JSC "Research and Production Corporation Space Monitoring Systems, Information and Control and Electromechanical Complexes", Federal State Budgetary Institution "Central Research Institute of the Aerospace Forces of the Ministry of Defence of the Russian Federation", JSC Radiopriborsnab, JSC "Federal Research and Production Centre "Progress", JSC "Kazan Optical and Mechanical Plant", JSC "Research and Development Bureau of Special Technical Facilities", JSC "Radio Technical and Information Systems of Aerospace Defence", LLC "Quark-VPK", etc.
Under Decree No. 235/2023, sanctions were imposed against 40 individuals - citizens of the russian federation, Iran, Mali, Switzerland, etc. For example, the sanctions list includes the wife, daughter and son of russian oligarch Vladimir Potanin. Sanctions against them were imposed by the United States in December 2022. Also on the list are the wife and daughters of russian oligarch Suleiman Kerimov, who is a member of the inner circle of oligarchs close to Vladimir Putin. Restrictions against members of Kerimov's family were previously imposed by the United States, the United Kingdom, and Japan. Ukraine also imposes sanctions against individuals who manage foreign companies in the interests of russian oligarchs and against the companies themselves.
In addition, Decree No. 235/2023 imposed sanctions on certain russian financial and banking institutions, including Rosbank Public Joint Stock Company.
The list also includes political parties of the russian federation - United Russia, the Communist Party of the Russian Federation, the Liberal Democratic Party of the Russian Federation "Fair Russia" and others.
Sanctions have also been imposed on the so-called 'Ministry of Civil Defence, Emergencies and Disaster Relief of the Donetsk People's Republic'. The list includes 60 legal entities in total.
---