Main — Business — A resident of the Odessa region publicly tore up her Russian passport as unnecessary
Business
A resident of the Odessa region publicly tore up her Russian passport as unnecessary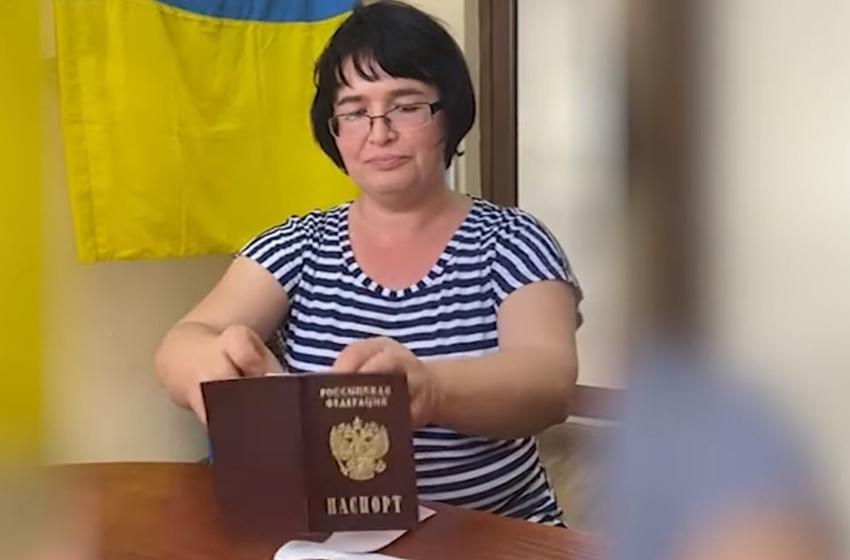 ---
The passport of a citizen of the Russian Federation has become unnecessary in Ukraine. The Russians are getting rid of the passports of the aggressor country.
The State Bureau of Investigation continues to systematically check the citizens of the Russian Federation who are in Ukraine for possible involvement in sabotage and intelligence groups. Most Russians condemn Putin's aggression and seek to lose the citizenship of the aggressor country. With each passing day of the war, more and more Russians have decided to lose their passports.
A 45-year-old resident of the Odessa region publicly tore up her Russian passport as unnecessary.
The woman moved to Ukraine from Vorkuta in 1995. Since then, she has been working as a nurse in a city hospital, married to a Ukrainian and has two children.
"I am a citizen of Russia, but almost all my life, about 30 years, I live in the city of Izmail in Ukraine. I love this country and consider it my homeland. I have a negative attitude to Russia's invasion of our country. In protest, I want to destroy my passport. I don't need it anymore," she said.
---